7 Difficult Memories To Confront To Get Closure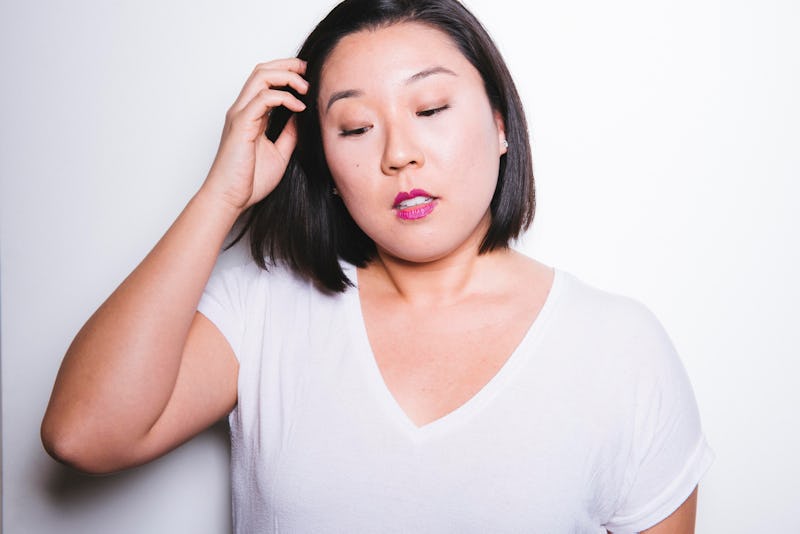 Ashley Batz/Bustle
When something major happens in your life — good, bad, or otherwise — it's important to take the time to process it, and figure out how to handle difficult situations and any changes that might be affecting you emotionally. We know to do this following tragedies, such as the death of someone we love. But that's not the only difficult memory that needs your time and attention.
"Every life transition causes a grief response, large or small," Tracee Dunblazier, a spiritual empath and author, tells Bustle. "Anything from a positive home move or a new job to the breakup of a short or long-term relationship. In fact, it is the build-up of many seemingly inconsequential shifts in life that we set aside and don't take the time to mourn that can cause a deeper more intense emotional collapse (grief response) down the line."
And that's where repressed memories can come into play. "We don't actively repress — in fact we repress automatically when things are traumatic — so instead we tend to try and forget, try to move on, and what we end up doing is deploying other defense mechanisms," Dr. Josh Klapow, clinical psychologist and host of The Web Radio Show, tells Bustle. "We rationalize, or compartmentalize, in order to just 'forget it' and move on."
But that's not entirely healthy. By holding in emotions, forcing yourself to forget, or simply skimming over situations that may require more time and attention, you could be setting yourself up for issues down the road. That's why experts say, in difficult situations like the ones below, you should allow yourself plenty of time to process the change, before moving on.