7 Disagreements That Are OK 6 Months Into A Relationship, But Not A Year In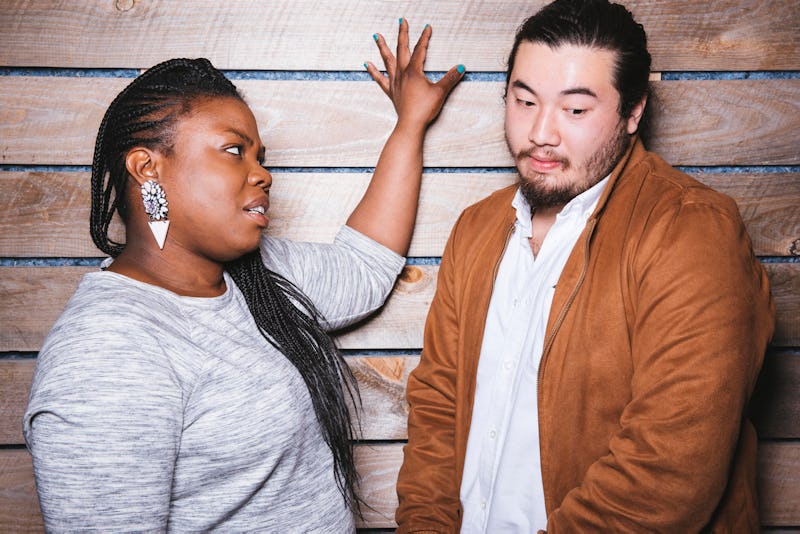 BDG Media, Inc.
Relationships look a lot different as they progress. Despite this, you may still feel that having serious arguments only six months in could be a relationship kiss of death. To the contrary, relationship experts agree that certain disagreements in a relationship are perfectly valid six months in — but they just shouldn't still be coming up by your first anniversary.
Six months in, you and your partner are likely still getting to know each other, and establishing how your relationship will work and what the expectations will be. "Early on, a couple may still be trying to create boundaries, express wishes, and figure out the rules [and] values of their relationships," licensed marriage and family therapist Sabrina Bowen, tells Bustle. "Generally speaking, disagreements are part of any relationship and can happen throughout the relationship." So if you and your partner haven't figured everything out in the first handful of months, that's OK.
These issues should, however, work themselves out as you two continue to see each other. "I think it's expected that a relationship will mature as it progresses," David Bennett, certified counselor and relationship expert, tells Bustle. "Initial fights are often about working things out and becoming comfortable with one another. If this is still happening after a year, then it may be the relationship just isn't healthy or compatible." Paying attention to what disagreements you have — and when — may help keep you more in tune with the progress of your relationship.
Here are seven disagreements that are OK six months into a relationship, but not a year in, according to experts.