7 "Embarrassing" Issues With Your Period That You Should Never Ignore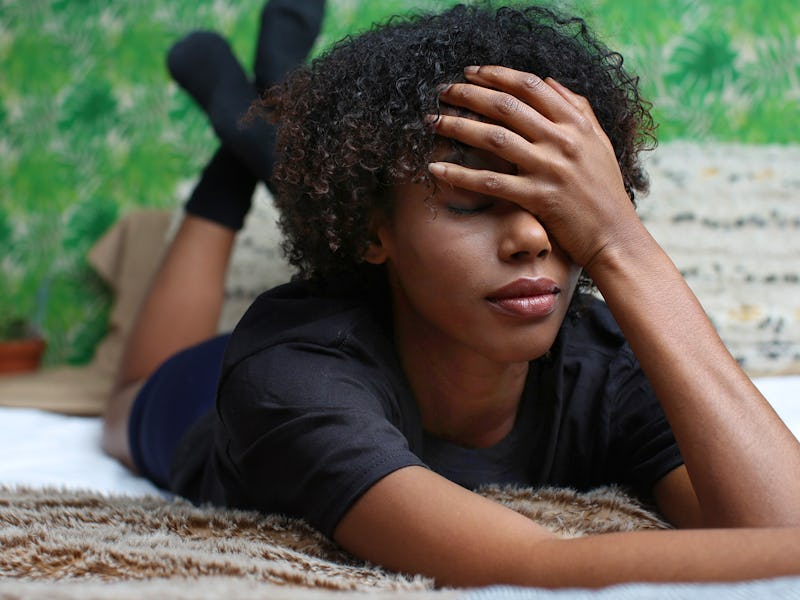 Ashley Batz/Bustle
Some health issues and bodily functions can be difficult to talk about — especially when you're one-on-one with a doctor, in a tiny room, with overhead lights shining down from above. This might not feel like the most comfortable situation in which to talk about things like a super heavy menstrual flow, or the fact your moods are all over the place. But, when it comes to your cycle, there are some period symptoms not to ignore, even if it seems embarrassing to discuss. It's important to remember that your doctor or OB/GYN has heard it all before.
By allowing yourself to feel comfortable discussing all the things your body might be doing, you'll be giving your doctor all the info they need to give you a full health assessment, and get to the bottom of certain issues — before they have a chance to get worse.
"You should be able to speak with your OB/GYN about anything," Dr. Angela Jones, OB/GYN and Astroglide's resident sexual health advisor, tells Bustle. "If you don't feel this level of comfort, perhaps you aren't seeing the correct OB/GYN. There is nothing too embarrassing to present to [them]. Believe me, we've seen a lot!"
So go ahead and spill the truth, whatever it may be. "Our job is to help you lead your best, most healthy life," Dr. Jones says. "Without having all the information, it puts us at a disadvantage as well as compromises your care. ... Most issues are quick, easy, fixes. But prolonging diagnoses due to embarrassment or withholding information puts you and your health at risk." Here are a few "taboo" period symptoms that may be tough to blurt out, but are important to share, for the sake of your health.