7 Thought-Provoking Podcasts That You Absolutely Must Listen To This Autumn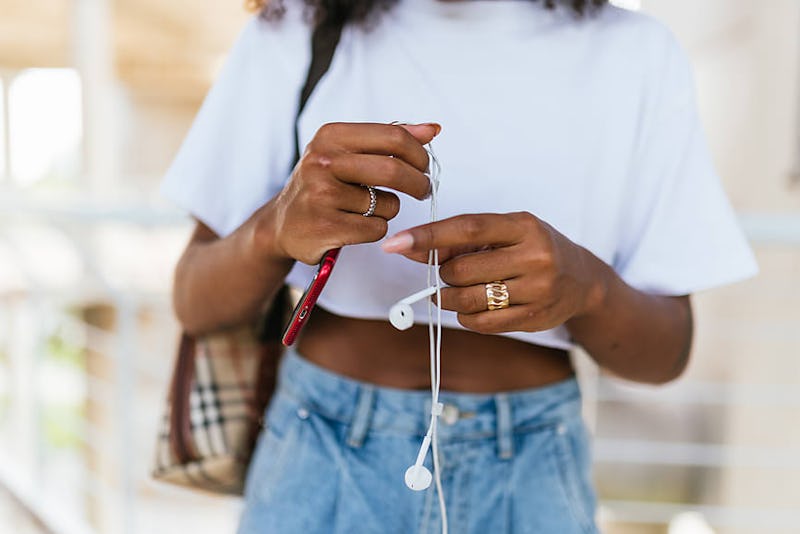 Stocksy / Kike Arnaiz
Autumn is here. Definitely not what I ordered but OK we need to deal with this. Colder, wetter weather has its pros though I swear. Instead of wild balmy nights on the town, you can have cute cosy nights in. Settling into that hibernation, owning your social spinsterhood. A perfect time to catch up on that laundry list of podcasts you've been meaning to get into. Well I'm about to add to that with a whole set of new UK podcasts to listen to this autumn. A true treat for your ears.
Hun, you know you need some new flavour in your life. And luckily, podcasts are being churned out at a rate of knots. And rightly so, because they are the world's constant companion. Through wind, rain, hail, snow. Through long drives, commutes, attempts to fall asleep after too many wines.
Podcasts are a wonderfully international affair but as well as that, some of the best on the planet are coming out of the UK. Real talk guys. And you know what else? They're all free as can be so you can save your dough for well deserved escapes to warmer climes.