7 Pieces Under $30 You Can Buy In The New 'Friends' Pottery Barn Collection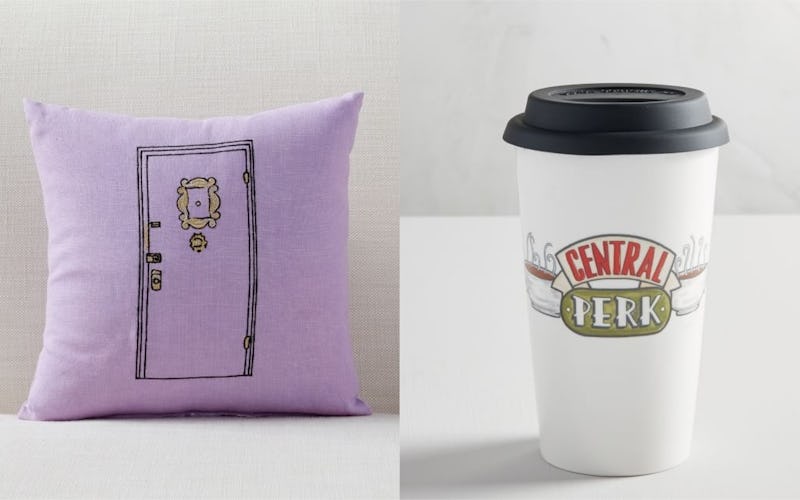 Pottery Barn
It's here. It's better than Christmas. It's better than your birthday. It's better than when Chipotle doesn't charge you for extra guac. Home decor honoring the greatest show ever has officially hit shelves. If you're ready to spend some cash — but not too much cash — I've rounded up seven pieces under $30 you can buy in the new Friends collection at Pottery Barn. And as a loyal fan of the show, let me tell you — they don't disappoint.
When the internet first caught wind of the Friends collection, everyone knew there'd be mugs and — brace yourself — an apothecary table. Apothecary table! PB could've stopped there and our lives would've been complete. But no. Oh no. They kept going. On July 30, they released the full collection, and please don't shop without adult supervision. It won't end well. You've been warned.
Our obsession with Friends hasn't dimmed. The comedy was unreal, and the series gave us hope that friendships truly can stand the test of time, love can be found around the most unexpected corner, and you can afford rent in New York if you're serving coffee for a living.
Pottery Barn's wicker chairs are nice and all, but they really outdid themselves this time. Here are seven Friends products you can get online at PB for less than $30. (And if you want to drop some *serious* dough, go get yourself an apothecary table.)