7 Gender-Neutral Terms We Should All Be Using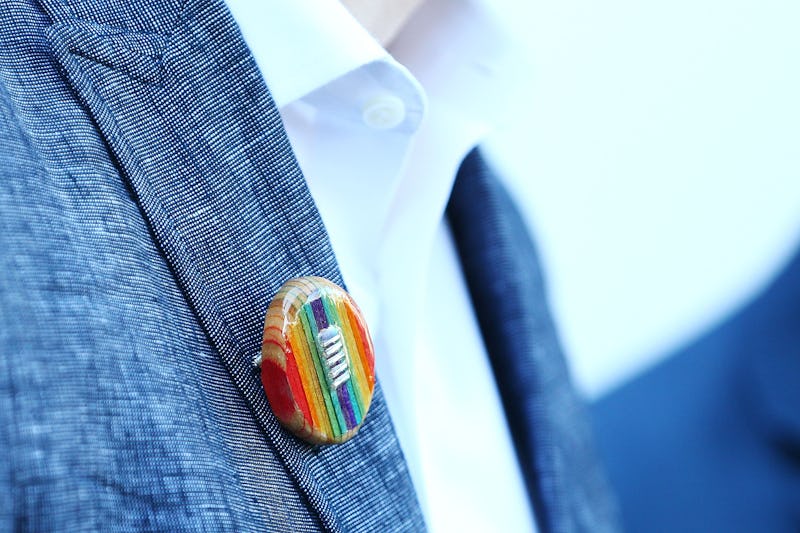 Michael Dodge/Getty Images Sport/Getty Images
As the public becomes increasingly aware of gender identities that don't strictly fit under "man" or "woman," we're running into an issue: Most languages were created with the gender binary in mind. To solve this problem, gender-neutral terms are popping up that can be used to refer to non-binary people or to talk about people without specifying their gender. These also let us talk about others in a less gendered way if, for example, we want to address a group in a way that makes everyone feel included or talk about someone's partner if their gender hasn't been disclosed.
"The use of gender-neutral language has been widely recognized as being hugely important in the struggle for gender equality," Sam Dowd, British Didactics Expert from language learning app Babbel, tells Bustle. "Language is power, and when we speak about 'mankind' or 'the achievements of man', what we're doing is confirming the subconscious bias that men are intellectually, morally, and physically superior to women — which is clearly untrue! By using such language, we exclude women (and, for that matter, people of non-binary gender) from history. As such, the term 'herstory' is now sometimes used in discourse to refer to the long-obscured achievements and struggles of women."
We could all stand to be more inclusive, so toward that end, here are some gender-neutral terms we should all be using.