7 Genius & Life-Changing Sleep Hacks For Light Sleepers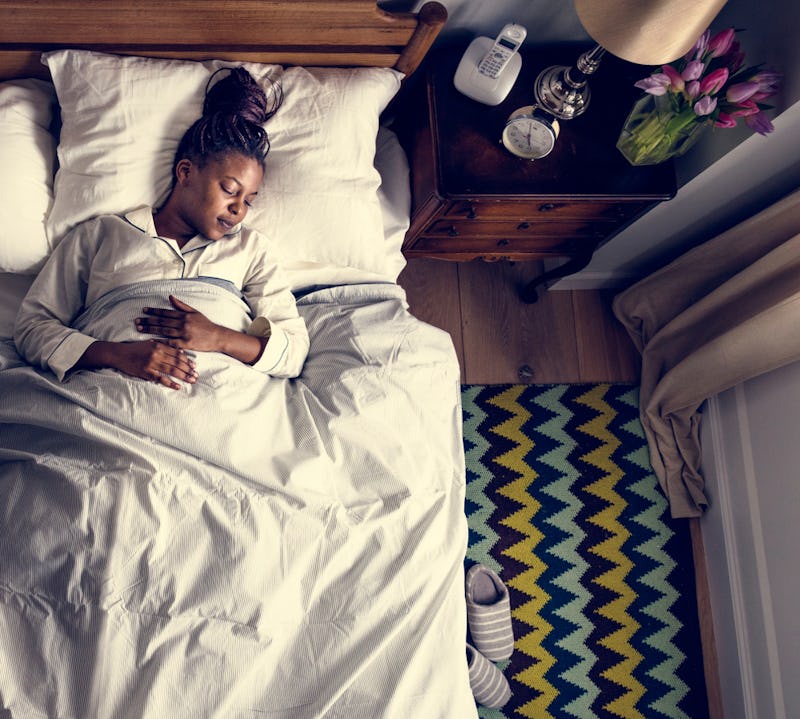 Rawpixel/Shutterstock
Sleep is precious stuff, and getting quality, deep sleep every night is so important. But plenty of us spend too much time in the light phase of your sleep cycle throughout the night, meaning you wake up less refreshed than those who easily cycle through deep and REM sleep, too. If you wake up way too easily, or find it hard to fall asleep and stay asleep, these hacks for light sleepers to sleep more deeply might be helpful.
That sleep cycle I mentioned above? Basically, your sleep goes through five stages throughout the night, according to the National Sleep Foundation; they can be basically summarized as light, deep, and REM (rapid-eye movement) sleep, and it's only in that last part where you have dreams. Having light sleep doesn't just mean you wake up easily; it also means you're not getting the recovery benefits that being in deep sleep gives you. Though you should expect to spend around half your time in bed in light sleep, according to scientists at FitBit, if you're getting much more than that, you might feel more tired the next day.
The reasons why some people wake up at the slightest noise, while others slumber deeply through just about anything, are not fully understood. But genetics, stress, lifestyle factors, and potential differences in brainwave activity during sleep might all play a role in how well you sleep, Everyday Health says. Since both the quality of your sleep, and how much of it you get, are important to your overall health, here are some ways to boost your ability to sleep more deeply at night.