If You Don't Get Enough Sleep, You May Be At Risk For These 9 Health Issues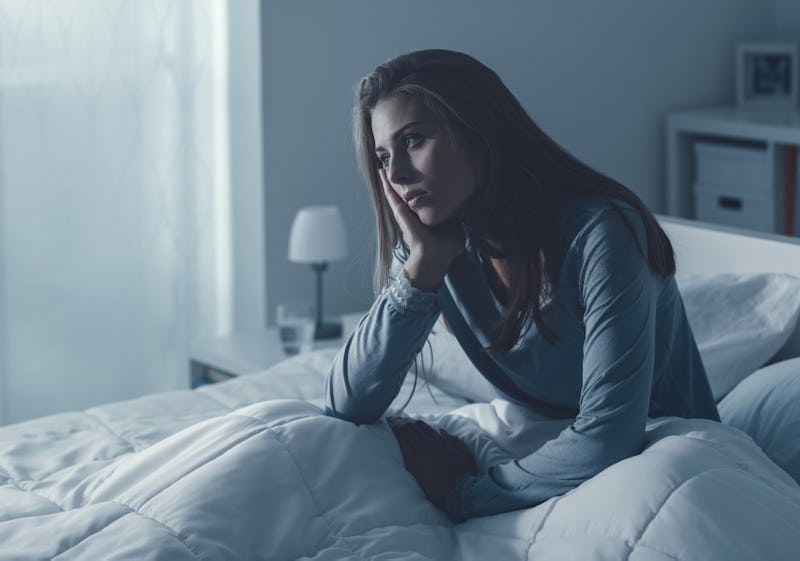 Stock-Asso/Shutterstock
If you don't get enough sleep, it may not seem like that big of a deal. Plenty of people get by on only a few hours a night, and somehow make it through their day — albeit with a few extra cups of coffee. Others even seem to thrive on little sleep. But the reality is, chronic sleep deprivation is bad for you. And it can even play a role in the development of certain health issues.
"Getting a proper night of sleep is essential to our health," Bill Fish, certified sleep science coach and co-founder of Tuck, tells Bustle. "In fact, sleep is now known as the third pillar of wellness along with exercise and nutrition," which is why a lack of it is not something to be taken lightly.
"As a society, we are finally coming to the realization that someone who gets a full night of sleep shouldn't be perceived as lazy, but on the contrary — they are recharging their body and mind for the day ahead," Fish says. "There is no badge of honor for saying you only slept four hours the night before."
So if you don't already, start making sleep a priority. "A grown adult should shoot for seven to nine hours a night," Fish says. "Your body [and brain] will thank you." Read on for the health issues that can develop when you don't get enough sleep, according to experts.