7 Interesting Things That Happen To Your Body When You're Recovering From Not Sleeping Well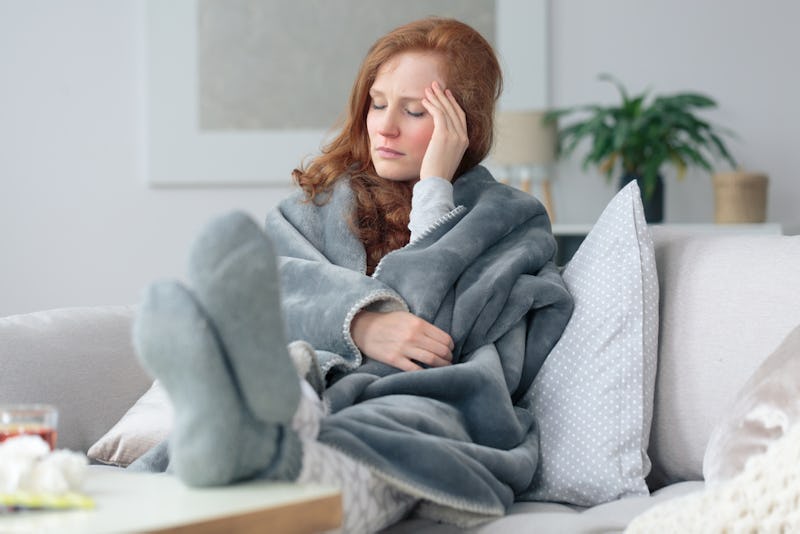 Photographee.eu
Becoming sleep deprived is serious business. So much so, that when you begin to recover from sleep debt, your body will experience all sorts of bizarre changes. From fluctuations in hormone levels to visible changes on your face, recovering from a lack of sleep will affect you. Luckily, according to doctors, these changes are a good thing.
It's important not to undervalue how important it is to recover from sleep deprivation. "Unfortunately, sleep is often seen as unnecessary, something that can be skimped on in favor of productivity," Dr. Mairav Cohen-Zion, clinical psychologist and chief science officer at dayzz, tells Bustle. "To fall into a sleepless pattern, however, creates a sleep debt that must be repaid, even if the debt is longstanding, or you will face consequences you might not even be aware of." Your body can start to bounce back.
You may not realize, however, as you begin to sleep more and feel less tired, that your body is also recovering in a myriad of other ways. "You need a recovery period after a few nights of inadequate sleep because your body is trying to get your circadian rhythm back on track," Caleb Backe, a health and wellness expert at Maple Holistics, tells Bustle. "This directly affects a variety of functions, including regulating your body temperature, metabolism, and release of hormones. It also allows your cells to renew and consolidates long-term memory. Basically, by catching up on sleep you're resetting your body to function at its best." So if you pay attention, you may actually be able to witness all sorts of changes.
Here are seven things that happen to your body when you're recovering from a lack of sleep, according to experts.