7 Ways To Catch Up On Sleep That Actually Work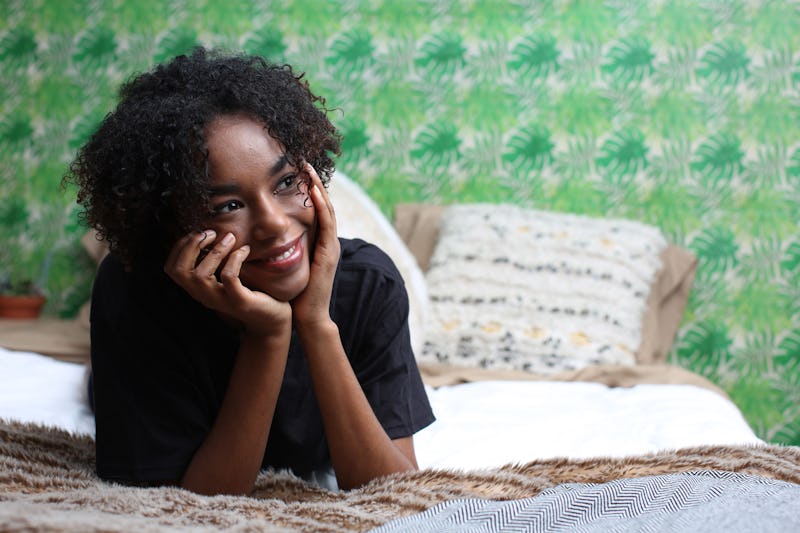 Ashley Batz/Bustle
If you are wondering how much sleep should you be getting, the typical answer is seven to nine hours per night, according to The National Sleep Foundation. But be honest, do you actually get that much shuteye? Between work, and travel, and stress — and all the good things on Netflix — it can be tough to get enough rest. And as a result, it seems like pretty much everyone is constantly trying to catch up on sleep.
We promise ourselves we'll sleep in and "catch up" on the weekend. But the bad news is, that's not actually how it works. "Catching up on sleep is not as straightforward as it sounds," Chris Brantner, sleep expert and founder of SleepZoo, tells Bustle. "In fact, most sleep experts will tell you that you can't catch up on sleep at all — once you've missed it, it's too late."
Here's why: "Say you're getting six hours of sleep per night during the week because you go to bed late but have to get up early for work. You might think you can sleep ten hours a night on the weekend to make up," Brantner says. "[But] your body and brain need to get the right amount of sleep on a recurring basis to function properly. By getting short sleep all week, then sleeping in on the weekends, and repeating this process, your body will be in a constant, exhausted state of confusion."
However, if you can start following better sleep habits, and getting those seven to nine hours, "research indicates that you might be able to repay a portion of your sleep debt," Brantner says. Here are a few ways to get better sleep, and get through your sleepiest moments, until you can repay that debt.