7 Lovable Personality Traits You're Born With Vs. Ones You Can Develop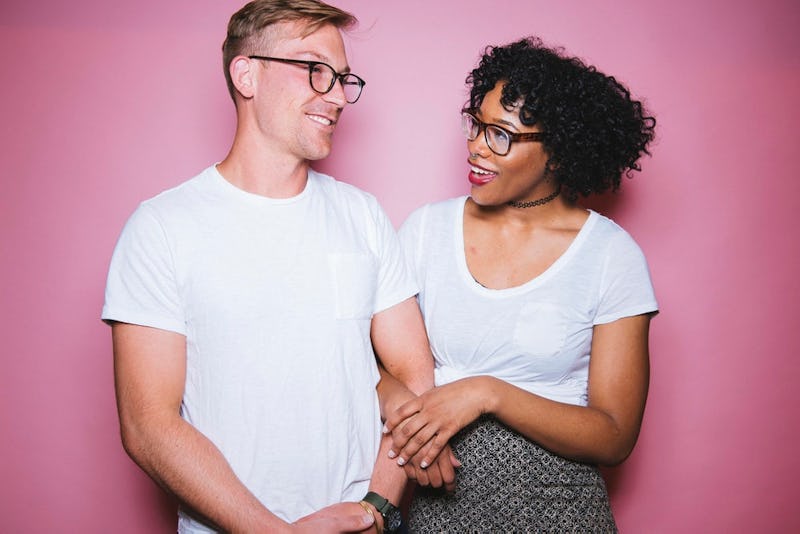 BDG Media, Inc.
We all have lovable things about us. But when it comes to the most admirable personality traits people can have, it may sometimes feel like some people are just naturally more personable than others. So can people develop character traits that are lovable or is it something you're just born with?
"A lot of people have this idea that personality traits are something you either have or don't have, but really it's about the level and style of trait you were born with and how they were nurtured throughout your life," life coach, Desiree Wiercyski, tells Bustle. Some things may come more easily to some people, and for others it just may take a bit of extra work or attention. It's just good to know we can all take on key traits that can make us seem more well received by others, she says.
Therapist, Heidi McBain, MA tells Bustle, typical personality traits you're born with are those you'd see on the Myers-Brigg Indicator assessment. It can tell you if you're introverted or extroverted, sensing or intuitive, thinking or feeling, or judging and perceiving. "These are traits people have [when perceiving] the world around them," McBain says. "For example, introverts would generally prefer to be alone or in small groups because this is where they get their energy from, whereas the opposite is true for extroverts."
So introversion is something you're just born with. But other traits like being a good public speaker or a leader are things you can develop. "People are often surprised to learn that many great speakers are introverts," McBain says. "Do they feel drained after they speak in front of a lot of people? Maybe. But, the bigger picture is that they are honing in on other skills they have, be it communication or humor or storytelling, so they can connect with their audience as a whole."
So here are some examples of personality traits people just have versus ones they can develop, according to experts.