7 Common Mistakes We Make In New Relationships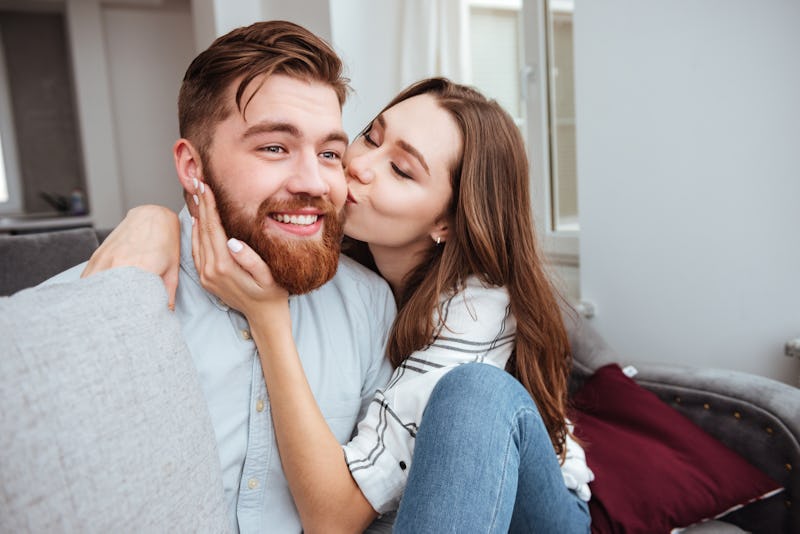 Drobot Dean/Fotolia
Naturally everyone makes mistakes in a relationship from time to time. One thing that I've recently realized is especially scary? Screwing up when you're just starting to date someone new. Brand-spanking-new relationships are equal parts fun and terrifying: you're super excited to get to know someone and see where things go, but you're also low-key terrified that something will get effed up along the way. So what's different about making a mistake only weeks into a blossoming relationship?
"The biggest difference between making an early mistake in a relationship as opposed to one later is that in a healthy long-term relationship, trust has been established," Dr. Jason Whiting, author of Love Me True: Overcoming the Surprising Ways we Deceive in Relationships, tells Bustle. "Long-term partners know that the other has their back and they aren't going to abandon or deliberately hurt them. So a mistake there is more easily fixed, and the conversations are usually easier to have."
Simply put, it sucks to make a mistake early on because your new-ish beau doesn't yet know you well enough to judge whether something you do is a one-off lapse in judgment, or a revealing glimpse of your true behavior. While some people might be more forgiving early on in a relationship, there's also the reality that when you've only invested a short amount of time, some people might find it easier to cut-and-run instead of working things out.
"Usually early mistakes are misunderstandings because the couple is still getting to know each other," Whiting says. "They don't have the long-term knowledge of each other's humor, background, or communication style, so they are more likely to jump to conclusions." But there's a big difference between minor mistakes or miscommunications and more serious red flags to watch out for in a new relationship. Controlling or manipulative behavior, extreme jealousy, or always needing the last word during an argument can be indicators that your partner is toxic.
Here are seven common early relationship mistakes you might encounter — luckily, communication and honesty can usually help patch things so your relationship doesn't end prematurely.