7 New Year's Resolutions That Can Be Toxic AF, Because You Are Enough As You Are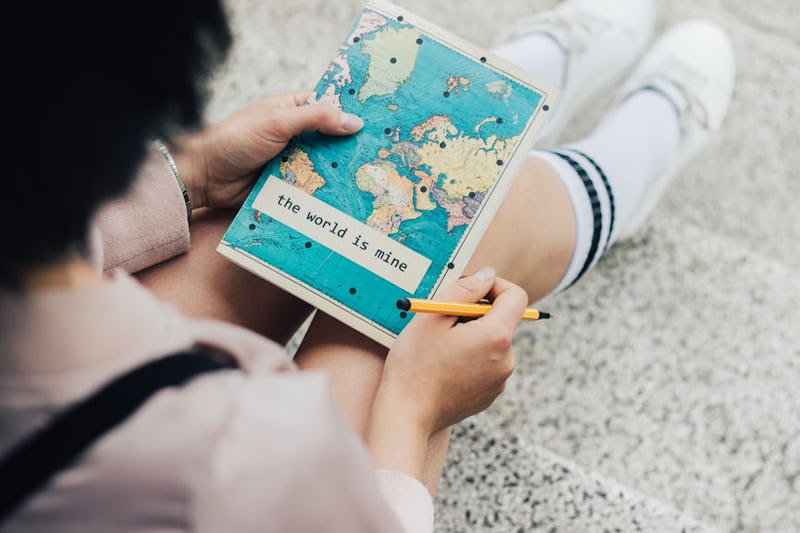 Evil Pixels Photography/Stocksy
Post-Christmas, at the coldest time of the year, the calendar resets itself, and in many ways so do people. The idea of the New Year's resolution is absolutely great in theory. But sometimes the reality isn't so hot. And god knows that we are bombarded with advertising, images, and TV shows telling us that we need to change. That now is the time. That now is the only time you can make a change, and it must be enormous, and if you don't succeed then you are a failure. Now how much of that sounds actually positive? Yep, some New Year's Resolutions are actually toxic AF, so let's kick them to the curb.
Many of the narratives around New Year's resolutions are basically saying "you're not good enough" or "you're not trying hard enough." Eugh. That's not cool. Repeat after me: "I. Am. Enough." Also, even if you do want to make some lifestyle changes in 2019, that's ok so long as you're doing it with self-love and kindness. You also don't need to do it in January if you don't really fancy — any time of the year is good. Do it when you feel ready.
Secondly, don't put yourself under a load of arbitrary pressure to achieve x by y, because it can set you up for feeling like you've failed. And feeling like a failure is just about as anxiety-causing, depressing, and downright negative as it gets. Thirdly, make sure your goals are actually something that will make you happy and more fulfilled, and are not something foisted on you by society. This post by Matt Haig, author of the bestselling Notes on a Nervous Planet, seems to sum it up pretty well:
Now, let's look at some pretty major resolutions that are quite popular and think of a slightly more positive, and manageable path.