7 Nonfiction Books About Witches, Because They Aren't Just The Stuff Of Fairy Tales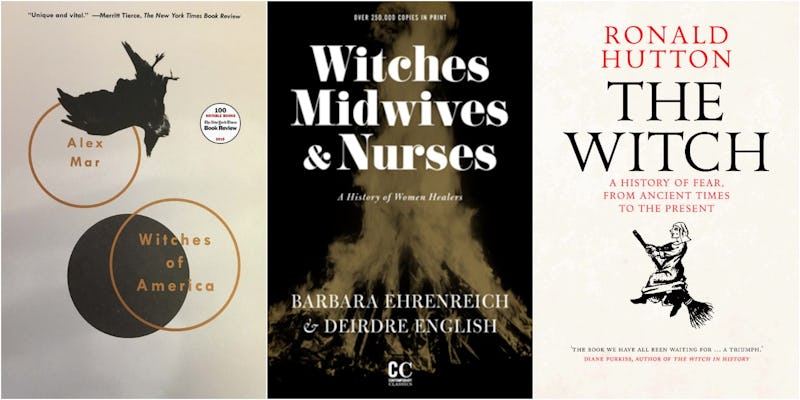 Fall is fast approaching, which means Halloween will be here before you know it, as will a flood of stories and products featuring broom-riding, wart-nosed, curse-casting witches. If you're curious about the real women behind the spooky aesthetic, it's time you read some nonfiction books about witches, because they're so much more than the stuff of fairy tales.
While autumn is generally affiliated with the beautiful colors of the changing leaves, the comfortable return of oversized sweaters, and the iconic taste of pumpkin spice everything, the season is often associated with one other thing: witches. With their pointy hats and boiling cauldrons in hand, these magical (and often misunderstood) women take over everything from your bookshelf and your television screen to your wardrobe and your home decor. Even makeup and fashion brands release products like mystical-themed eyeshadow palettes, wand-shaped brushes to witch-inspired accessories.
Now, I would be lying if I said I didn't love this aesthetic, black lace, dark colored nail polish, scary horror stories and all, but it's hard not to see how easily it can go from cool to problematic. Wicca is, after all, a very real, very religion that people all over the world practice, people who have historically been persecuted for their beliefs. While plenty of consumers, book-lovers included, are ready to work witch-inspired pieces into their wardrobe and magical stories into their reading rotations, many remain ignorant about the real people, and the real practices, behind it.
If you want to learn more about witches, pick up one of these seven nonfiction books about religion, magic, healing, and more.