7 Orgs You Can Donate To If You're Still Thinking About 'When They See Us'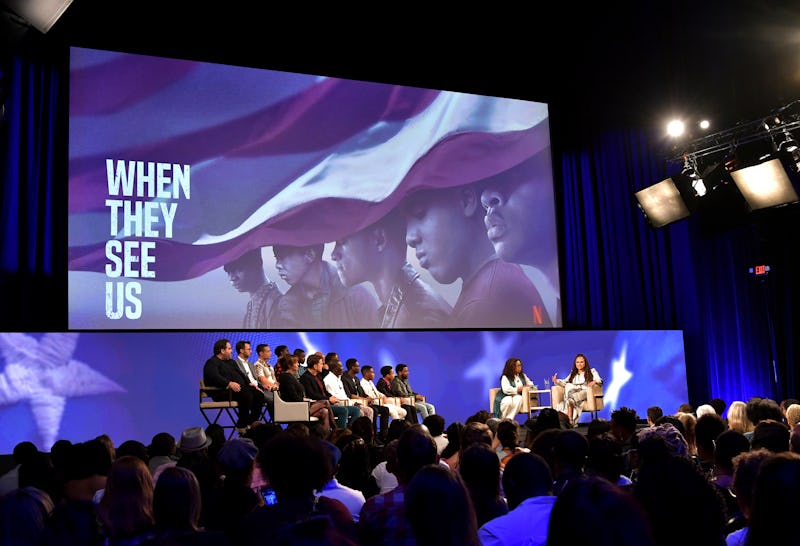 Emma McIntyre/Getty Images Entertainment/Getty Images
If you're like me, Ava DuVernay's four-part mini series When They See Us is on your Netflix watch list. The series walks its audience through the wrongful convictions of five young Black and Latinx boys after they falsely confessed to a rape that happened in New York in 1990. Now, there are a number of organizations to donate to if When They See Us sparked a myriad of emotions and made you want to take action.
DuVernay's film focuses on the case that led to the wrongful conviction of the five young boys, Kevin Richardson, Antron Mccray, Raymond Santana Jr., Korey Wise, and Yusef Salaam. According to her interview with Forbes, DuVernay's own interest in the criminal justice system and its injustices helped inspire the series, but beyond that, she also wants to educate others. She tells Forbes, "I just want to shake everyone's shoulders and say, 'Don't you know this is happening?' And, if you don't know, let me show you."
And while projects like When They See Us can be one of the best ways to learn about these events, they can sometimes trigger some uneasy feelings. First off, it's important to recognize these emotions. And if you're comfortable with it, you can also put them into action. If When They See Us moved you and you feel like you want to help inspire criminal justice reform, here are seven organizations you can donate to.