7 Parenting Double Standards To Stop Perpetuating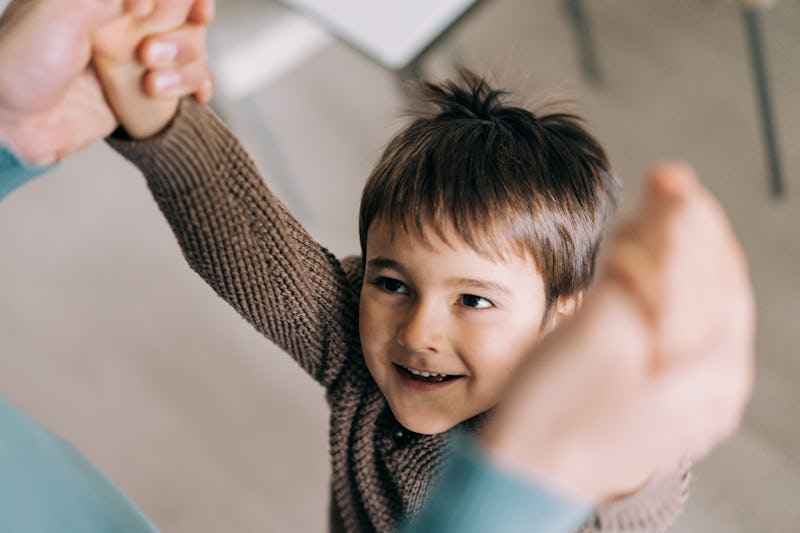 VioletaStoimenova/E+/Getty Images
My boyfriend has been told he's going to be "such a great dad" after doing such difficult tasks as standing well near a child. Meanwhile, I started babysitting other kids when I was 11, and I can't tell you the last time someone used that as a qualifier for my potential to be "such a great mom." These types of parenting double standards are so common we often don't think twice about them.
Parenting roles and responsibilities are, in fact, evolving. According to a 2015 Pew study, in 46 percent of two-parent households, both parents work full-time. That number is up from 31 percent in 1970. The number of two-parent households with dads who work full-time and stay-at-home moms has decreased to 26 percent (it was 46 percent in 1970); however, this is still significantly more common than the six percent of (heterosexual) households in which the mother works full-time and the father either works part-time or stays at home.
Despite these actual shifts in parenting roles, perceptions about parents' responsibilities are still often rooted in sexist stereotypes. These assumptions about gender roles are harmful to everyone regardless of gender. Also, they often don't reflect reality, as shows in the study above. If we want to work toward become a more equal society, both in perception and reality, here are 7 parenting double standards we need to stop perpetuating.
(Note: These double standards are all very cis- and heteronormative, as most stereotypes regarding gender roles tend to be. So, there are the first few strikes against them right off of the bat: Every parent that exists is not straight, cis, and married. In fact, one study suggests gay parents are better than straight parents. Take that, heteronormativity.)