7 Questions To Ask Your OBGYN Before Choosing A Kind Of Birth Control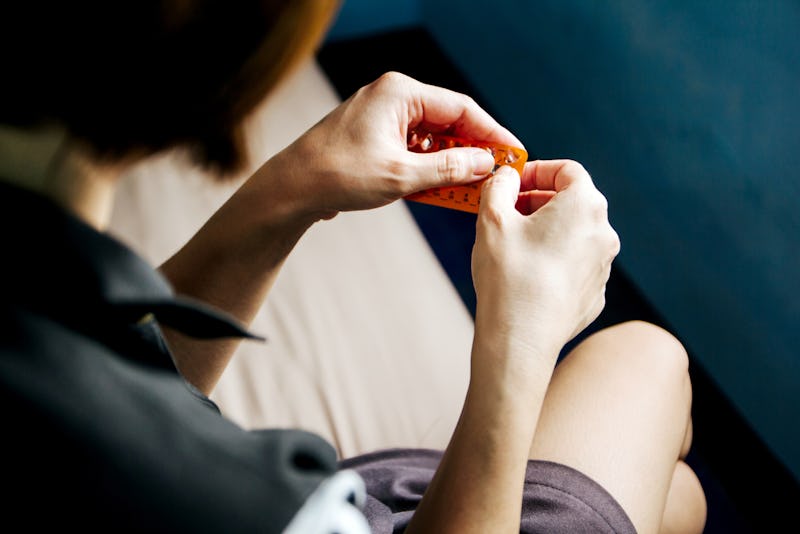 NUM LPPHOTO/Shutterstock
From the pill and condoms, to intrauterine devices (IUDs), there are a whole heck of a lot of different birth control methods to choose from — which is seriously awesome. However, it can be an overwhelming process to choose a method if it's your first time using birth control, or even if you're thinking of switching your routine up. Luckily, asking your OB/GYN or GP these seven questions when choosing a birth control can help you find a method that works for you, your health, and your lifestyle.
According to a 2018 report from the Guttmacher Institute, there are 61 million women in the U.S. alone who use some form of contraceptive. (This stat doesn't include the additional men or gender nonconforming people also using birth control methods.) What's more, as NBC News reported in Aug. 2017, a survey from the National Center for Health Statistics revealed one-third of U.S. men regularly use a condom.
It's safe to say that birth control is a mainstay in many people's lives and healthcare. Currently, there are at least a dozen different kinds of birth control to choose from, and researchers are in the process of developing more. Most recently, a male birth control gel has just began clinical trials.
With so many different options, choosing a birth control and understanding the ins and outs of each method will probably require a lengthy conversation with your OB-GYN — one you might not know how to start. These questions can help guide your conversation about choosing a birth control method, so you have all the answers you need before starting.