7 Questions To Ask Someone You're Dating To Make Sure You're On The Same Page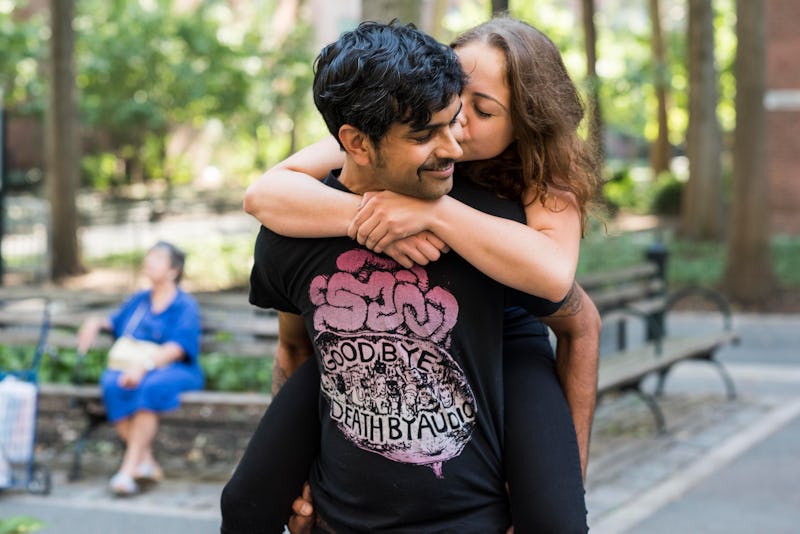 BDG Media, Inc.
Once upon a time, back in our parents and grandparents era, people dated, fell in love (sometimes), got married, and had kids. But that's no longer the path everyone takes. Marriage continues to be on the decline and relationships come in many shapes and sizes today. While this is beautiful in so many ways, it does make dating way more complicated. There's a lot more to consider now when you want to make sure you and someone you're getting into a relationship with are on the same page.
But Behavioral Scientist, Clarissa Silva tells Bustle it may be best to approach dating by testing out what she calls "Your Happiness Hypothesis", aka "your personal algorithm that can help minimize some of our own expectations," she says. "Create an equation or a list that includes the elements that you absolutely require and the elements that you think you want. You might find that dating based on a system testing out your happiness hypothesis, will help you figure out what is a better fit for yourself. Reversing the process of what random pool gets sent to you or selects you also empowers you." Definitely not the thought process grandma and grandpa had.
Since relationship goals and wants can vary, if you want to make sure you're not wasting each other's time, here are some key questions you want to ask in the early stages of a relationship.