7 Reasons Why Richard From 'Veep' Will Probably End Up In The White House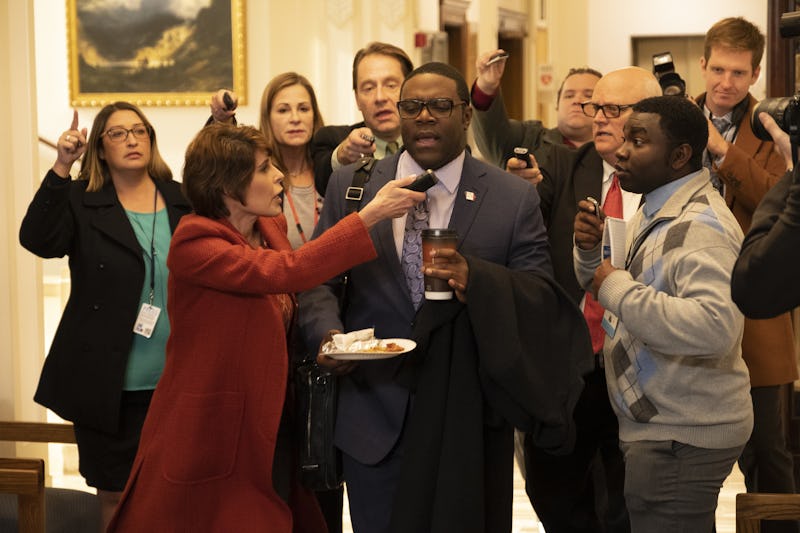 Colleen Hayes/HBO
As one of HBO's most beloved series nears its grand finale, the Veep presidential race is heating up more than ever. Selina Meyer is obviously the show's main focus, and the idea that the insufferable Jonah Ryan might end up winning has been gaining more and more traction. But there may be a third possibility that would fit right in with the ridiculousness of the entire series — I'm officially hoping that Richard will become President on Veep.
There are others who have noticed Richard's potential rise to the top — particularly after the last few episodes, Twitter has started to buzz with the possibility. Selina is being investigated for war crimes, after all. I know our current political landscape is so bananas that we'll believe anything is possible, but that kind of thing could really take her out of the race.
Could you imagine the fit Selina would throw if the goofy, lovable, unsuspecting crony who's been on the sidelines the past few seasons rose to the highest seat in office, after all she's done to get there? It would be a glorious sight to behold. Maybe she'd even end up as Richard's Vice President, ending the series as she started it: disappointed, dejected, and in a position she can't stand. It would almost be too perfect.
There are plenty of signs Richard is on his way to the top: