We Asked 7 Reproductive Rights Organizations About The Alabama Abortion Ban & All 7 Denounced It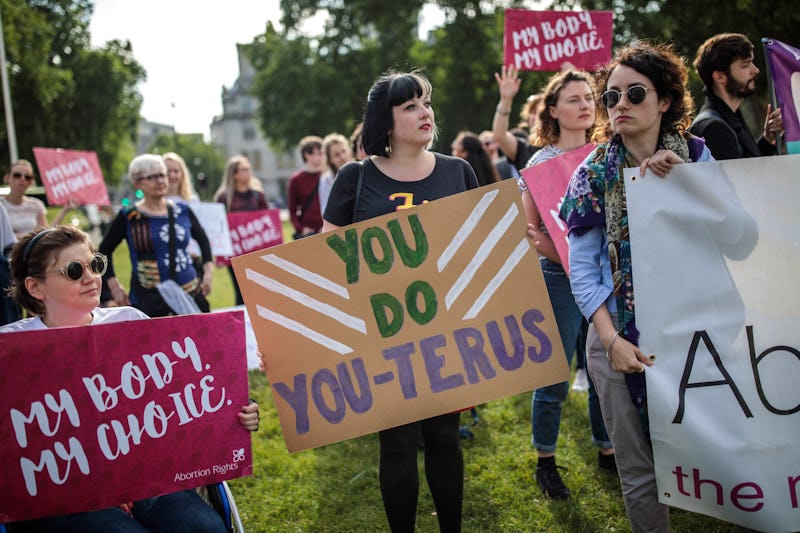 Jack Taylor/Getty Images News/Getty Images
In a move on individual reproductive rights that feels eerily similar to the plot of The Handmaid's Tale, Alabama Gov. Kay Ivey signed HB314, a bill that would make performing an abortion a felony in all cases except for when carrying a baby endangers a person's life. If it's not blocked by legal challenges, the Alabama abortion bill would become law in six months, the Associated Press reported. Reproductive rights organizations across the country immediately sprang into action to denounce the bill, which followed the heels of a Georgia "heartbeat" bill banning abortion as early as six weeks into a pregnancy.
Gov. Ivey released a statement where she called "every life a sacred gift from God" when she signed it on May 15. The bill makes no exceptions for pregnancies that result from rape or incest; the only exception is if the person carrying the fetus risks death by continuing the pregnancy.
The right to make decisions about your own body are deeply personal choices that should be made between individuals and medical professionals. But if the bill becomes law, that will be impossible. While pregnant people won't be penalized for seeking abortions, those who perform abortions could be sentenced to between 10 and 99 years in prison. Advocates say that these new bills will disproportionately affect people of color, low-income people, and immigrant communities, in addition to being an undue burden on people's right to seek medically appropriate healthcare.
Bustle spoke to seven reproductive rights organizations about HB314, and here's what they had to say.