The 4 Zodiac Signs Who Are Least Likely To Change For Relationships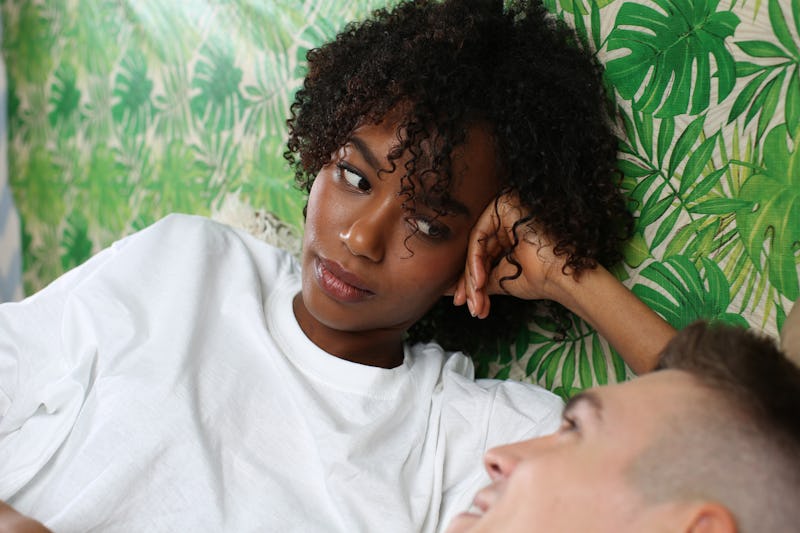 Ashley Batz/Bustle
Whether you openly admit it or not, many of us go into a new relationship with a set of expectations. But one thing you can't ever really expect to have is a partner who will willingly change for the relationship. If you happen to be dating a fixed sign, astrologer Cindy Mckean tells Bustle, change may not be in the cards. Expecting them to be more adaptable might be quite the challenge.
"When love is in the air, many of us are willing to go to great lengths to make our partners happy," Mckean says. "But sometimes we run into a partner that isn't willing to change for the relationship. To them, love is about not asking a person to change for the relationship." And there is something that can be learned from that — relationships should be about being with someone who truly accepts you for who you are, and vice versa.
Astrological signs can be broken up in different ways. One of the more familiar ways to classify a sign is through its element (i.e. Fire, Earth, Air, and Water). But you can also classify a sign through its modality, or ways in which a sign's characteristics are experienced, expressed, or approached.
For instance, cardinal signs like Aries and Cancer like to take initiative and mutable signs like Gemini and Virgo tend to be adaptable. Then there are those signs with a "fixed modality." As one can assume, these are fixed signs for a reason. These signs tend to be inflexible and more resistant to change.
If you are looking for a partner who can roll with the punches, or adapt to new environments you may want to check their zodiac sign, she says. So if you're dating any of the following zodiac signs, you may not be able to expect change.