7 Sex Positions That Are Basically A Workout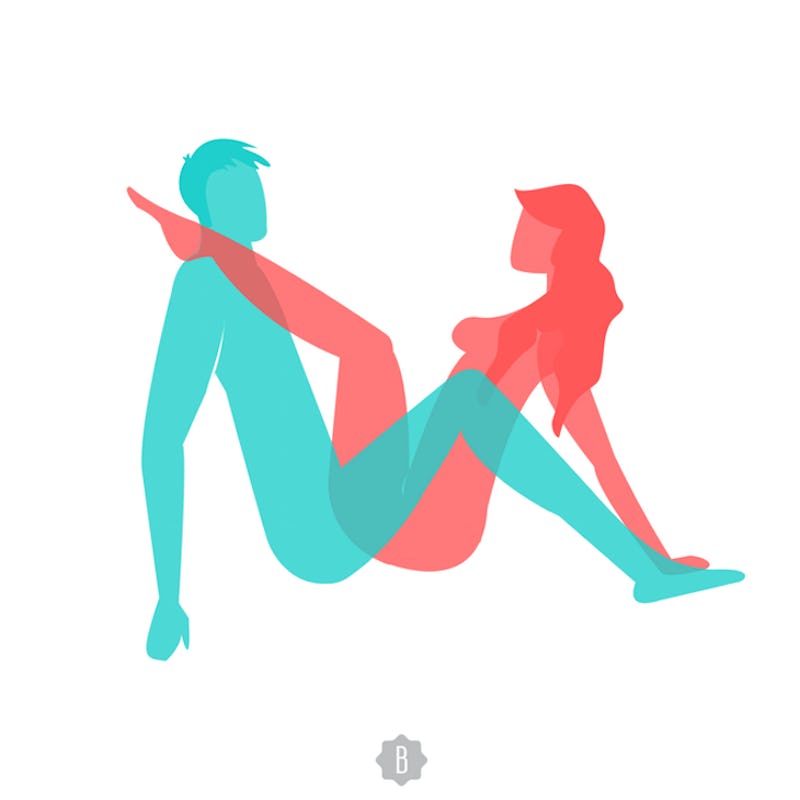 Caroline Wurtzel/Bustle
If you find yourself in a bit of a rut, then you can't be afraid to push out of your comfort zone and try some more difficult sex positions. But these sex positions will require an effort — because these aren't lazy ones, like spooning (although that position is amazing). Some of the more intense sex positions are basically a workout — as in, you may want to stretch first. But once you get them right, these positions can help you and your partner click all over again.
Plus, if you really push yourself outside of your comfort zone, you may find that you add a whole new element to your sex life. "I've worked with a lot of women who recall a weekend or a special night or some other occasion when their 'sexy alter ego' came out to play," Kyla Black, a Brooklyn sex therapist, told Bustle. "Some also have expressed that they know she's in there but don't know how to get her out. It's a commitment to call forth this lovely self and allow her to flourish."
Ready for the challenge? So it's time to try some of these positions that may remind you of high school gym class — but in a much better way now. Here are seven positions that are basically a workout.