7 Signs Your Mom Has High-Functioning Anxiety & How You Can Help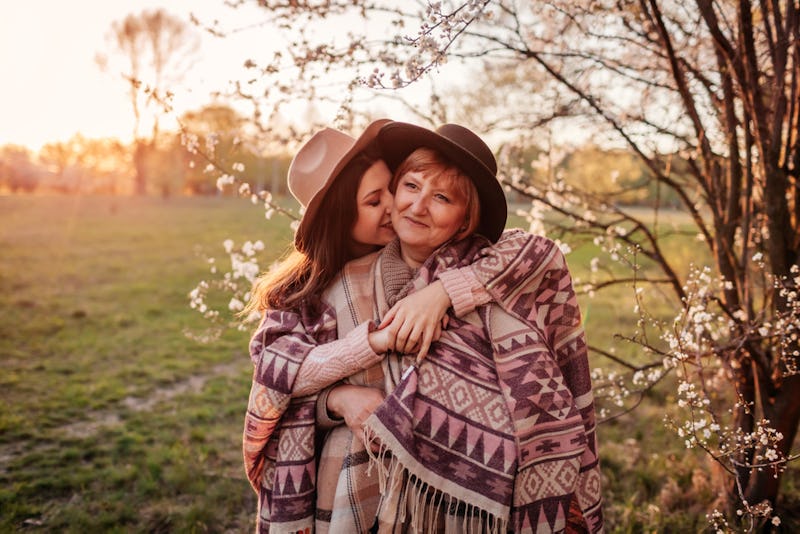 Mariia Boiko/Shutterstock
High-functioning anxiety may be something that's getting discussed more than before, but it's not a new problem. So even if your mom doesn't talk about her mental health much, it's still quite possible that your mom lives with a high-functioning anxiety disorder. Because she's high-functioning, however, the signs can be a little bit harder to spot.
Especially if you deal with anxiety, you may be the perfect person to help your mom start to address hers. Learning how anxiety works, and understanding the varying kinds of treatment, can be important starting points before you start to talk to your mother about potential solutions.
"Many people suffer from anxiety," Joshua Klapow, Ph.D., clinical psychologist and host of The Kurre and Klapow Show, tells Bustle. "While not everyone is in need of medication or psychotherapy, the impact of anxiety on productivity, quality of life, and ease of life is significant. Many times individuals with high-functioning anxiety can use self management strategies like learning in to identify the anxiety provoking situations, having a plan for managing them, and learning how to control physiological responses to anxiety." So if you understand that your mother's anxiety is not something to fear, then you are more likely to have the tools necessary to begin to help her.
While your mother's potential anxiety is not your burden to bare, it can be nice to lend a hand if you feel able. High-functioning anxiety may look easy, but it can be incredibly difficult to deal with.
Here are seven signs your mom has high-functioning anxiety, as well as how you can help her, according to experts.