7 Signs You're Actually Hurting Your Career By Working Too Much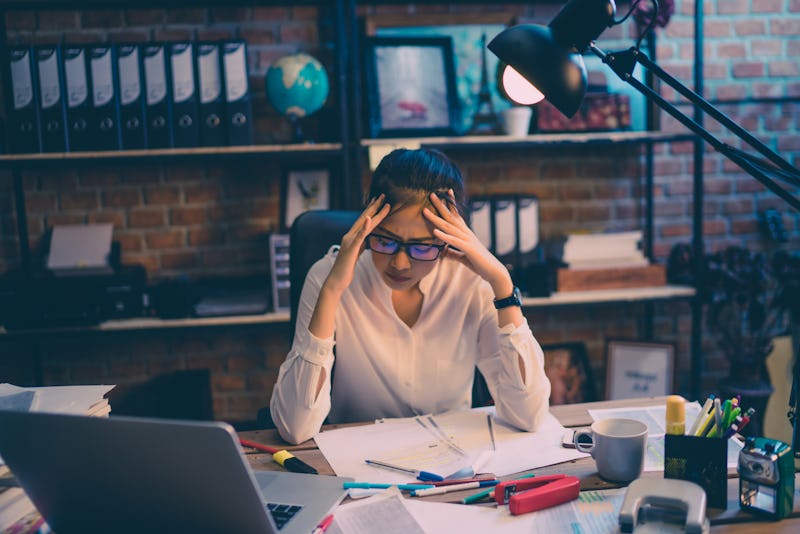 Fotolia
Workaholics can be extremely single-minded. So, sometimes, the only way to get a workaholic to slow down is to convince them that doing so will be good for their career. It's true: workaholism can hurt your work, which makes it extremely counterproductive. But where's the line between work habits that get you ahead in your career, even if they harm your personal life, and those that hurt your life across the board?
"If you're like many knowledge workers today, you feel stuck in crisis mode. You're getting more harried and overwhelmed by the day," Maura Thomas, speaker, trainer, and founder of RegainYourTime.com, tells Bustle. "You work longer hours, but you just don't feel that you're as productive as you should be. The key skill you're missing is attention management. Attention management means you decide where to direct your focus at any given moment based on your priorities."
The truth is, how much work you get done isn't about how many hours you're working. It's about whether you're making the most of those hours, and your mind has to be in top shape to do that. And the quality of your work matters, too. Here are some signs your workaholism is accomplishing the opposite of what you intended.