7 Signs You're Not Actually Your Partner's Soulmate, You're Just Their Type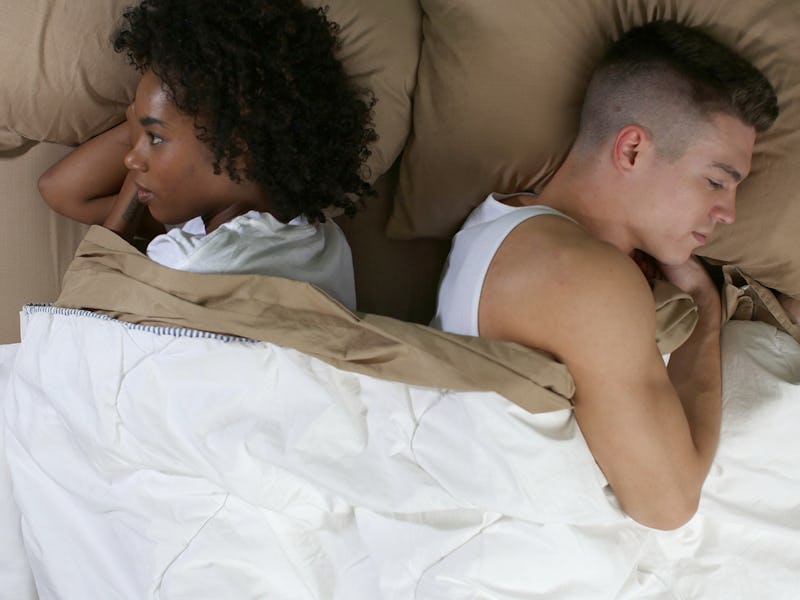 Ashley Batz/Bustle
Being in a relationship with your soulmate is something many of us would ideally love to have. But just because you think you may have found yours in your partner, it may not guarantee that your partner feels the same way. So how can you tell if your partner thinks of you as their soulmate or just their usual type?
"Typically when a partner does not think of you as their soulmate, they don't confide in you their deepest thoughts," licensed marriage and family therapist, Dr. Lori Whatley, tells Bustle. "Instead, they think of you in terms of a 'good fit' because you are their type. You fit most of their criteria for their ideal partner, but you [might] not have the connection of a soulmate."
A soulmate-level connection is something you don't find with every single person you meet or date. According to Dr. Whatley, our soulmate typically impacts us in many ways that our even our usual "type" does not.
"When we are with our soulmate we are excited about a future and what it will bring, as opposed to being with a type and keeping the status quo stability," Dr. Whatley says. Essentially, dating your type is like getting by or settling. Being with your soulmate should feel like you're continuously improving. "When you are with your type you are a couple," she says. "When you are with your soulmate you are invincible. A power couple."
Here are some signs that you may be each other's types, but not soulmates, according to experts.