If You Have These 8 Things In Common, You've Probably Found Your Soulmate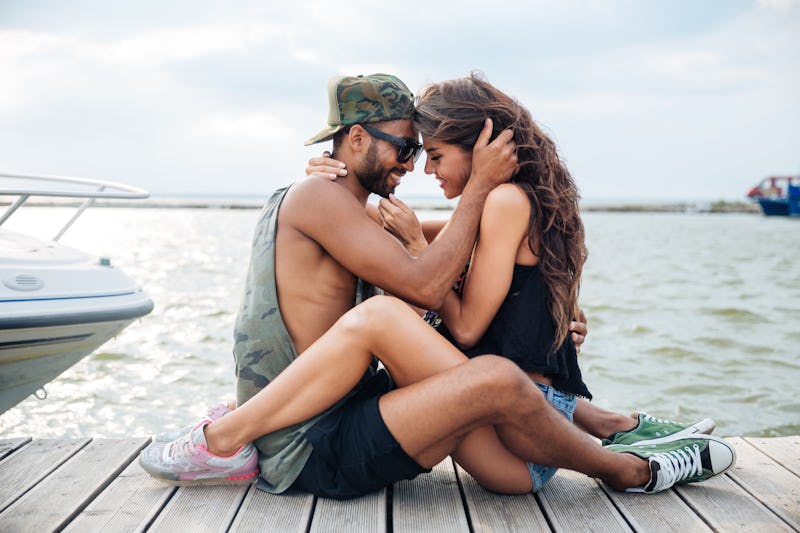 Drobot Dean/Fotolia
Despite how romantic it seems, I have to admit that I've never been a huge believer in the traditional definition of a soulmate: I just don't agree with the notion that there's exactly one other person floating around out there who exists to "complete" me. However, the concept of a soulmate as someone (or many someones) who fulfills me, helps me grow as a person, and shares an intense connection with me? That I can get behind. Although I believe there are many people who could potentially be "soulmate material" for me, that doesn't mean there's anything wrong with having a more romantic, traditional view of what being soulmates means. No matter your definition of the word, though, you're probably wondering: How can you tell if you've found your soulmate?
"Soulmates are something you can become through work, ongoing communication, clear expression of needs, negotiation, and commitment — you'll never find a soulmate," Astroglide's Resident Sexologist, Dr. Jess, tells Bustle. "Relationships don't work out because you're 'meant to be'; you can choose to make a relationship work or not work. This choice/agency is empowering and lays the groundwork for a much healthier relationship than so-called fate."
Sure, it's possible to feel an immediate spark and then develop an intense connection with someone, but making a relationship last long-term takes a lot of effort beyond those initial lovey-dovey feelings. Nonetheless, there are certain things that a couple with long-term, soulmate-level potential might have in common — here are eight things to be on the lookout for in a partner.