7 Signs You've Forgotten Your Worth In Your Relationship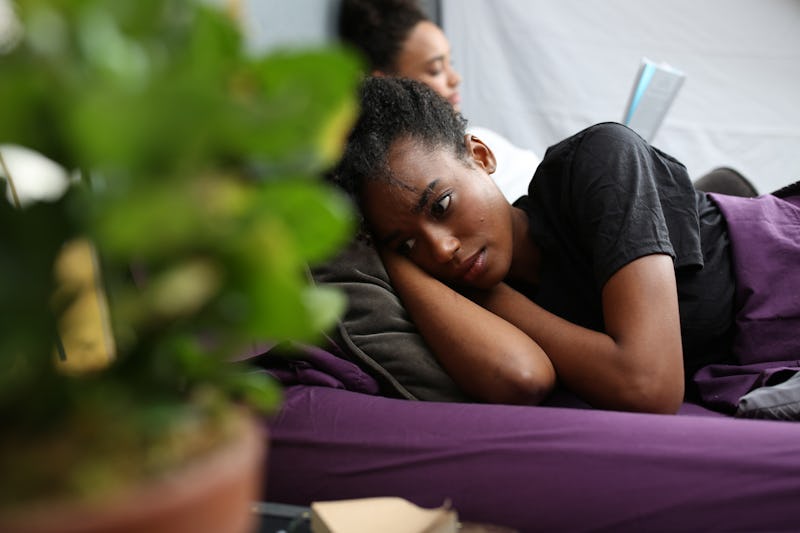 Ashley Batz/Bustle
As we all know, losing yourself in your relationship isn't seen as a great thing. When you really want your relationship to last, its easy to let things slide or allow your partner to have their way more often than not. In doing so, your needs tend to get pushed aside for your partner's needs. Although this may seem like something people with attachment issues tend to fall into way more often, according to experts, forgetting your worth in your relationship can happen to anyone.
As licensed mental and sexual health therapist Erika Miley, M.Ed., tells Bustle, there is a psychology behind it. This often happens in the early stages of the relationship, especially when you're in the blissful honeymoon period. "Our brain loves new love and we often isolate ourselves, not intentionally, from our lives before the relationship," Miley says.
Research has found that love really is addicting. According to Miley, the human brain loves the feeling of oxytocin coursing through your entire body. "Our biology gives us a great incentive to do this," she says. "This makes not losing yourself on some level pretty difficult. It takes roughly 18 months, give or take, for our bodies to adjust to the levels of oxytocin and see past the 'honeymoon.'"
So for the some people, losing yourself and forgetting your worth in the beginning can be your body's response to new love. Of course, it can be a problem if this causes the relationship dynamic to become unhealthy. You may not realize when it's happening, so here are some signs that you've forgotten your worth in your relationship and how you can turn it around.