11 Warning Signs There's An Unhealthy Power Dynamic In Your Relationship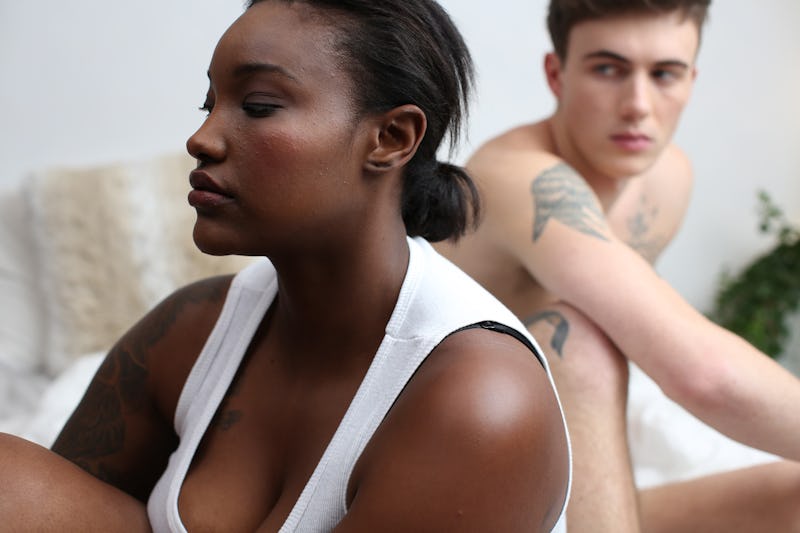 Ashley Batz/Bustle
If one of your goals is to lead a happy, fulfilling love life, learning to understand the difference between healthy and unhealthy relationship dynamics is a crucial first step — because no one deserves to be trapped in a toxic relationship. A trademark of healthy relationships? There's a balance of power, meaning one person doesn't have total control of the relationship or call all the shots; rather, both partners are able to contribute their thoughts, opinions, and feelings equally.
"Our power in relationships comes from the ability to make empowered choices about them, and feel like our advocacy for those choices is listened to, trusted, respected, and valued by our partners," Adam Maynard, a relationship coach who specializes in helping people navigate relationship challenges, tells Bustle. "When a relationship's power balance is out of whack, we lose our ability to affect these desired changes with one another in good faith — and feel mutually loved and supported along the way. This typically leads to feelings of neglect, resentment, anger, sadness, and disappointment, and conflict ensues."
So how can you tell if your relationship dynamic needs work? Here are 11 signs that there's an unhealthy power dynamic in your relationship — if any of these sound familiar, it might be time to take a step back and examine your relationship more closely.