7 Everyday Sleep Issues That Can Actually Be Signs Of A Sleep Disorder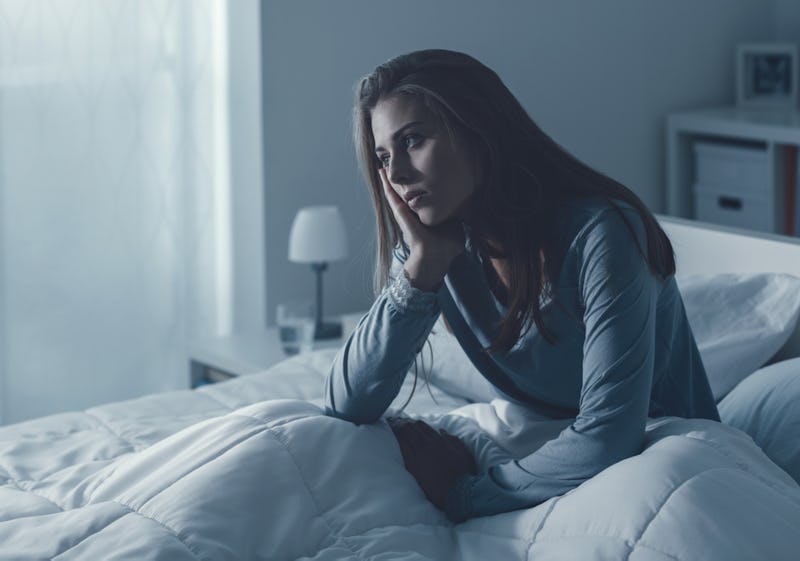 Stock-Asso/Shutterstock
Most people have experienced temporary sleep problems from time to time. Tossing and turning, restlessness, snoring while you are snoozing, falling asleep at your desk — a bad night of sleep definitely isn't pleasant, but usually, it's pretty easy to deal with the temporary fatigue the following day. However, if your sleep issues start to become more consistent and interfere with you daily activities, it could actually mean you have a sleep disorder.
According to the American Sleep Association, 50 to 70 million adults in the U.S. are estimated to have some type of sleep disorder. There are quite a number of sleep disorder, but some of the most common disorders include insomnia, sleep apnea (aka, breathing pauses that interrupt your sleep cycle), and restless legs syndrome. Sleep plays an important role in physical and cognitive health; it can improve your memory and concentration, boost your mood, decrease inflammation, and give your immune system a bump.
"While sleep deprived, we are three to five times more likely to catch a cold when exposed to airborne rhinovirus — a sneeze from someone who has a cold," Pete Bils, Vice President of Sleep Science and Research for Sleep Number, tells Bustle. "Insufficient sleep has been implicated as a factor in seven of the fifteen leading causes of death in the United States."
It's an understatement to say that practicing good sleep hygiene and getting restful sleep on a regular basis is important to your overall health. A trip to your doctor may be necessary if you believe your sleep problems go beyond the run-of-the-mill bad night of sleep. Here are what seven ways to tell your sleep issues might be a sleep disorder, according to experts.