7 Subtle Ways Your Body Language May Unintentionally Make You Seem Mean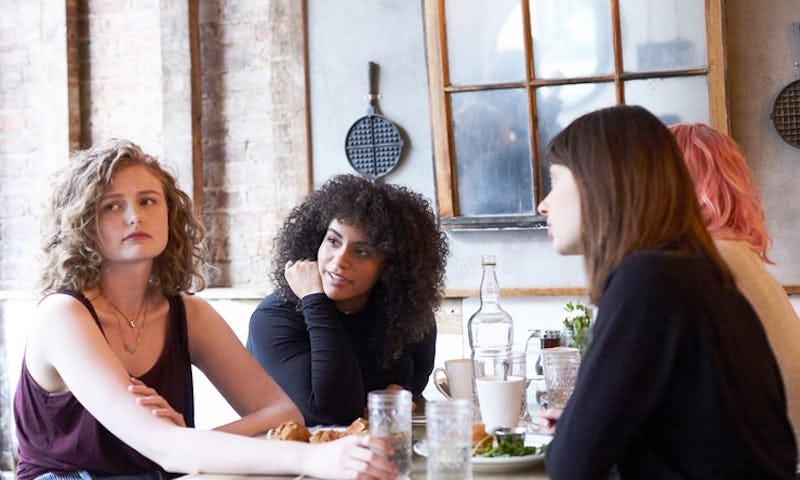 Hannah Burton/Bustle
Your body language is one of those things you probably don't think about until someone else mentions it. You might have a habit of crossing your arms when you're thinking or bouncing a leg when you're bored, but don't realize that other people notice these postures until they ask if you're feeling OK. Whether you're meeting someone new or just chatting with your best friend, the last thing you want is to convey that you don't want to be talking with them when you're actually glad to be having a conversation, so watch out for these subtle ways your body language can make you come off as mean. According to experts, even the tiniest movement or position can say so much.
"Body language is the strongest form of communication that we possess," licensed therapist Kim Egel, tells Bustle. "Our body language is speaking louder than anything that we're verbally saying." A number of different small body postures can seem totally mundane, but in fact be presenting you as mean or unfriendly to the person you're speaking with. If you want to come accross as friendly, be sure to keep direct eye contact, open arms, and a fluid body, says Egel. "A body that's well postured communicates interest, excitement, confidence and presence to its receiver," she says. "Head nods and smiles send the signal that you're engaged and listening."
Here are some body language cues that can unintentionally come off as mean, according to experts.