7 Surprising Alternatives To Tampons That Actually Work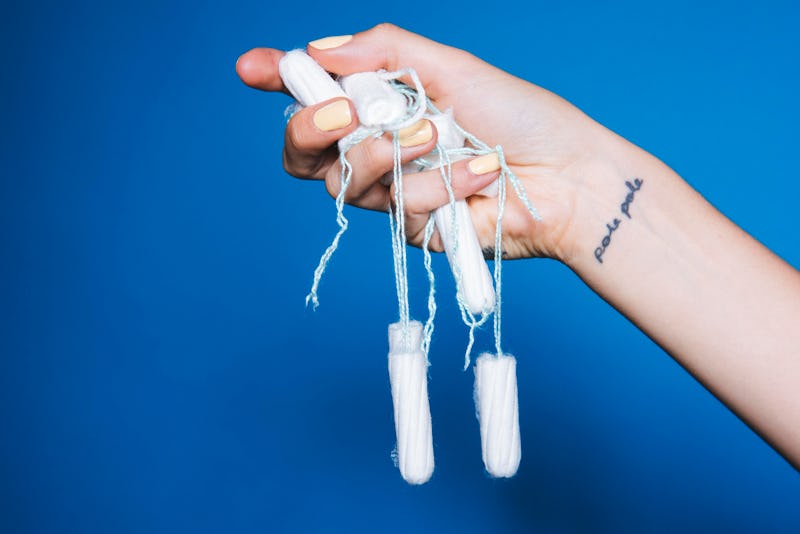 BDG Media, Inc.
Although tampons tend to be one of the more common period products women use, many women are in search of alternative options, whether it be because they cost too much, they don't want to use plastic, or they're concerned about the environment. Luckily, if you're wondering what to use instead of tampons, there are a number of other options that work, and although some might sound surprising, experts say they can actually improve things for you during this part of your cycle. Many of these options are also much more natural and eco-friendly, and some can even help when you're stuck in a bind and don't have any menstrual products on hand.
If you currently use tampons, you're not alone — an estimated 70 percent of menstruating women use tampons. However, many women are starting to look for other options. "Women do not want to use ... chemical laden cotton or rayon knowing there is a connection to cancers and delicate tissue of their vaginas and other female anatomy," Dr. Elizabeth Trattner tells Bustle.
It's hard to know where to begin if you're not familiar with other products but there are a number of other options that although might seem different at first, can help with your period. Here are seven strange alternatives to tampons that actually work.