7 Surprising Things Couples Who Marry Too Early Have In Common, According To Therapists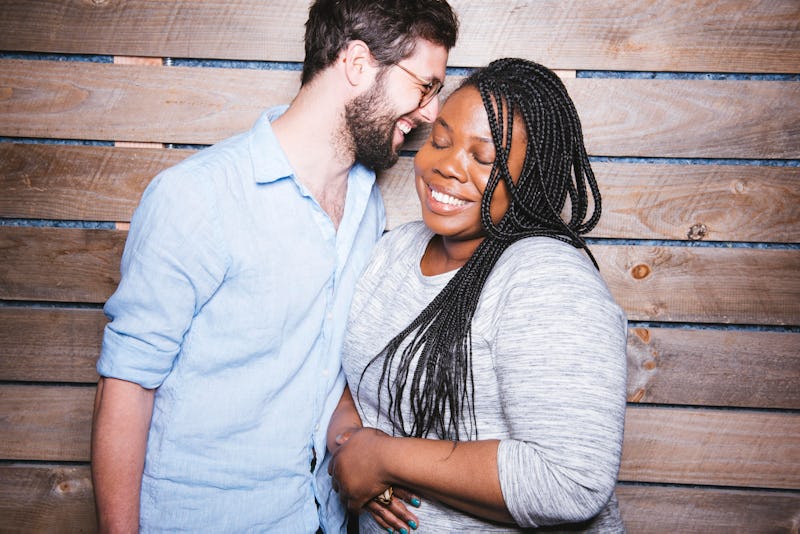 BDG Media, Inc.
Marrying quickly is the biggest leap a whirlwind romance can take. But people who marry quickly aren't clueless to what they're doing. From insecurity to the ability to move on faster than others, people who marry too quickly have a bit more in common than you may think.
For some, falling in love and getting married soon after is a natural conclusion. All sorts of circumstances might make this necessary. Others may simply find the idea of marrying someone they've just met alluring, since it fits into a narrative of true love.
Many others, however, have more complicated motivations for getting married. These individuals don't necessarily share outside pressures to get married (like financial or familial ones), but rather have put the pressure on themselves. "Sometimes, we believe that relationship problems will resolve themselves with marriage, but the opposite is usually true," Dr. Jess O'Reilly, host of the @SexWithDrJess Podcast, tells Bustle. "[...] It's important to address issues as they arise — regardless of whether you're dating, living together or married." While many relationships that start as whirlwind romances last, it's more likely to be because they follow the proven predictors that a marriage will last, rather than because they got married.
Not all qualities that drive people to marry too soon are negative, but they do provide some insight into how a romance can become so serious, so quickly.
Here are seven surprising things couples who marry too early might have in common, according to therapists.