7 Surprising Things That Can Affect When You Meet Your Soulmate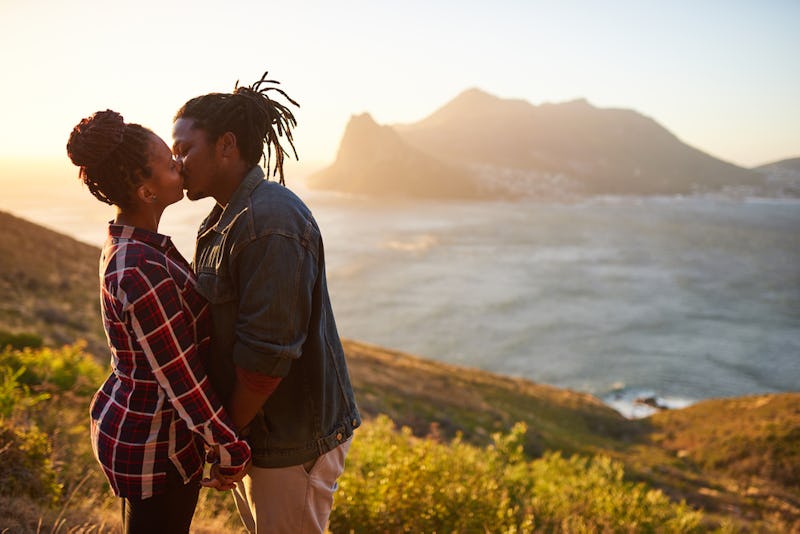 Nako Photography/Shutterstock
With so much seemingly riding on who your life partner might be, it's natural to want to predict how and when they'll enter your life. And although this isn't possible, there are some little insights you can get to help you make more sense of your journey. If you're looking to meet your soulmate, perhaps you can start by examining the things that affect whether they'll come into your life soon, or a bit further down the road.
What, exactly, is affecting when you'll meet your soulmate, may be less apparent to you. "People do tend to misjudge when they will meet their soulmate," licensed mental health counselor GinaMarie Guarino, tells Bustle. "This can be due to a number of things. For example, people tend to try hard to make certain things happen at a certain time. [... In reality,] there are several factors that will affect how and when a person meets their forever partner. Interests, social skills, and even where they live will affect who they come into contact with, and how they interact with those people." Because you may be thinking more about narrowing down your dealbreakers in a relationship, or figuring out which dating app to use, you may miss out on some of the self-reflection that will give you more of a hint about where you are on the track to love.
Instead, it may be worthwhile to examine your perspectives and priorities to get a more clear sense of things. Here are seven surprising things that can affect when you meet your soulmate, according to experts.