7 Unexpected Benefits Of Being Newly Single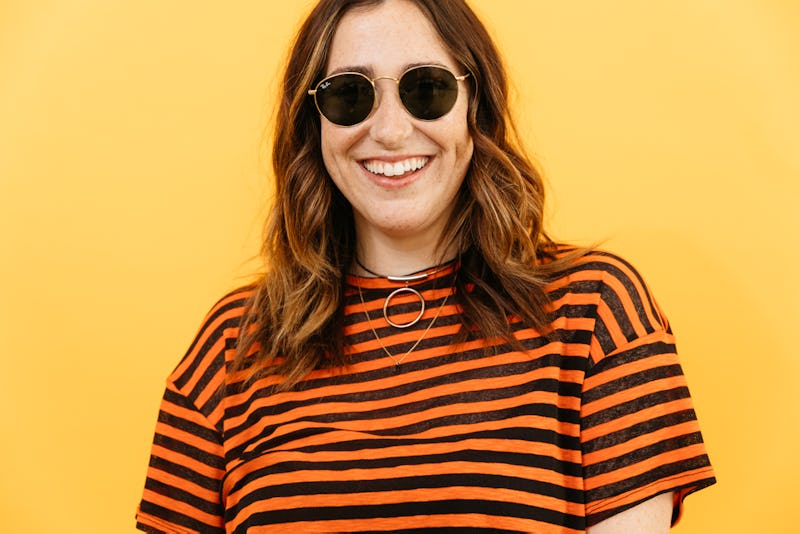 Ashley Batz/Bustle
When you've recently gone through a breakup, it's totally understandable if you're having a difficult time looking on the bright side of life and finding things to be excited about. Breakups are painful, emotional experiences that will take time to heal from, but one thing that can really help speed that process along is realizing — and taking advantage of — the many benefits of being newly single.
"Learning how to be on your own and not rushing into another relationship is a great opportunity to enhance spiritual connection, learn self-care skills, and have a plan to do them without someone distracting you," relationship therapist Lisa Bahar, LMFT, LPCC, tells Bustle. "[Other benefits are] getting more sleep... saying yes to invitations that you may have denied in the past due to being in a relationship, [and] having the opportunity to indulge your idiosyncrasies that your partner did not like and you compromised by not doing."
There will always be tough moments when you're recovering from a breakup, but you can also use your newfound freedom to do things — such as practice self-care, indulge new hobbies, or hang out with friends — that will emotionally build you up, rather than tear you down. If you're looking for a post-breakup pick-me-up, here are seven unexpected benefits of being newly single that will inspire you to make the best out of it.