7 Surprising Things That Make A Kiss Good, According To Science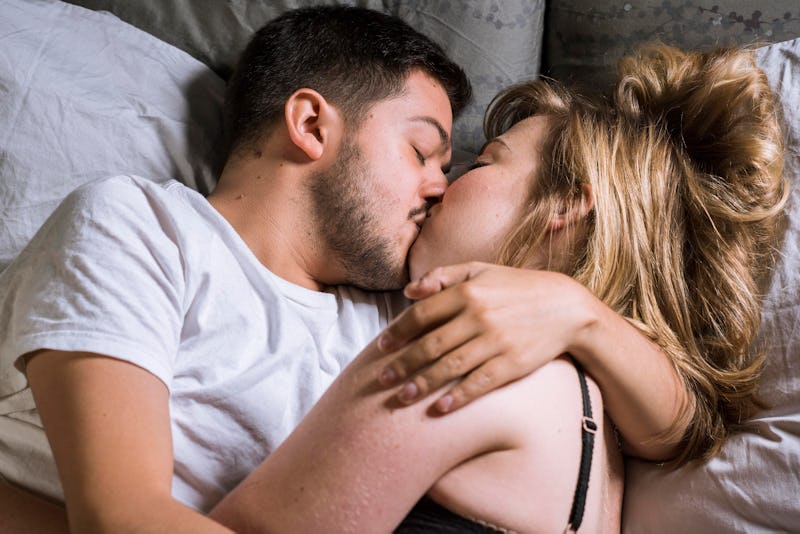 BDG Media, Inc.
A bad kiss can have a way of killing your attraction to someone in an instant. A really good kiss can help you to take your relationship to the next level. But what actually makes for a "good kiss"?
According to Kevon Owen, M.S., LPC, clinical psychotherapist and relationship counselor, there three elements that make up a good kiss: attraction, comfort, and connection. Attraction involves the basics like taking care of your oral health, comfort involves practicing until you get it right, and connection is all about recognizing the signals you and your partner are giving off. "You can have an OK kiss with any one or two of them," he says. "But when all three are present, that's a good kiss."
Kissing is important at any stage of a relationship because it's an expression of your interest and attraction, he says. In fact, studies have found that women use kissing as a way to weed out bad matches and bond with good ones.
There are many different factors that go into a good kiss. For instance, having good breath and being in the right moment can definitely help. But here are some surprising things that make up a "good" kiss, according to experts and research.