6 Fascinating Things That Happen To Your Body When You're Making Out With Someone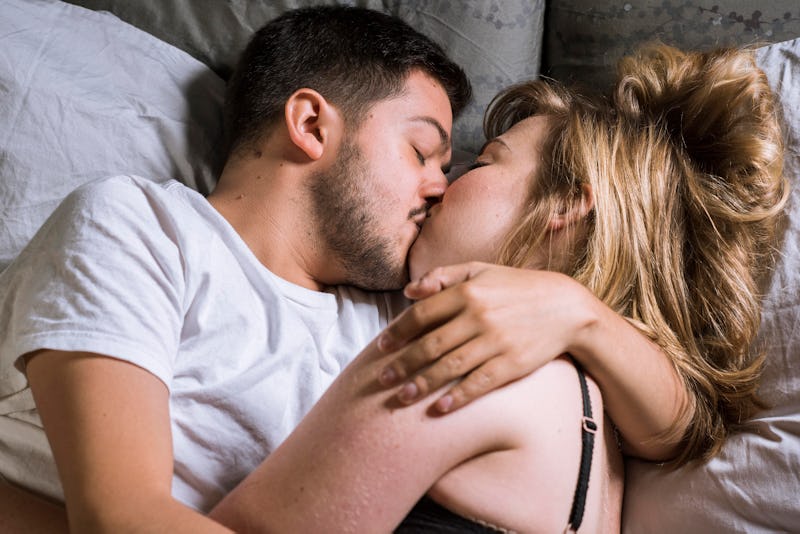 BDG Media, Inc.
Kissing is something people do all the time. You may not realize it while you're lost in the moment, but there's a whole science behind kissing that's pretty fascinating. According to experts, there's a lot that goes on inside your body when you're making out with someone and it's definitely worth knowing.
"Kissing is engrained into human nature and it effectively helps us assess the compatibility of potential partners," Samantha Morrison, health and wellness expert for Glacier Wellness, tells Bustle. For instance, research done by biological anthropologist, Helen Fisher, found that there are certain biological traits that can be assessed when you're making out with someone. Your body "chemically profiles" the one you're kissing and can somehow tell if they're a novelty seeker, loyal, decisive, or nurturing, based on the different chemical systems in the brain that it's associated with. Depending on other factors, it can even clue you into who's a good biological match for you.
But kissing doesn't just help us subconsciously pick up on "genetic fitness," Morrison says. "It's also integral to mediating affection and maintaining a lasting bond between partners."
There's actually lot that goes on when you're in the middle of making out with someone. Here are some more fascinating things that happen to your body when you're kissing someone, according to experts and research.