7 Surprising Things That Therapy Probably Won't Teach You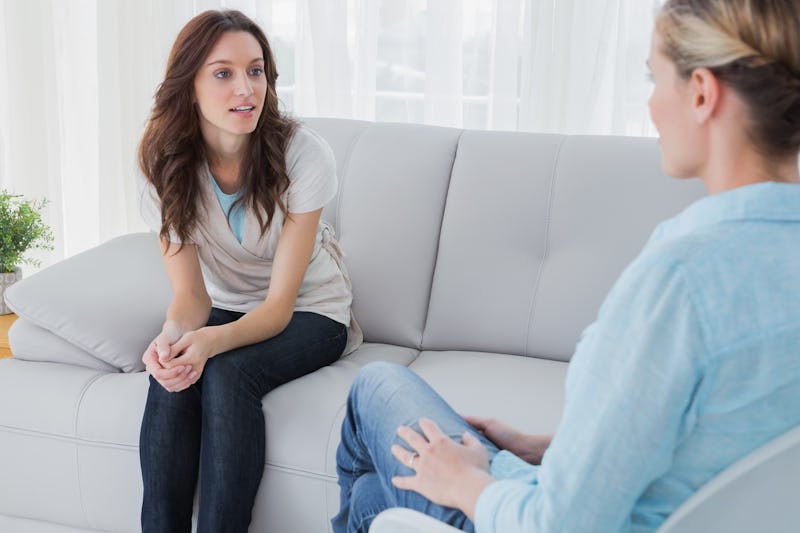 wavebreakmedia/Shutterstock
Therapy can be a complete game-changer when it comes to learning more about yourself. But you'll want to go into it knowing there are certain things you won't learn in therapy, as well as things your therapist can't magically do. And that's OK. By understanding what therapy can provide — such as helpful tools and new perspectives — you'll actually get a lot more out of it.
"In therapy, we can connect the dots. This means helping you understand self-defeating patterns," therapist Tanya Fruehauf, MA, CSAT, CCC, RCC, tells Bustle. "Therapy is a place where you can also make meaning of things. But changes need to happen behaviorally in order to be internalized and for lasting change to happen."
That means the real work happens outside the therapist's office, Fruehauf says, where you'll put into practice all the cool things you learned. It may take some time to break old patterns and see things differently, of course. But it can be done.
To start, you'll want to find a therapist and form of therapy that feels right to you, since there are quite a few. "When you make the initial call to a therapist, make sure to ask questions such as what type of therapy they provide, how long a typical client spends receiving treatment, and what types of issues do they specialize in," psychotherapist Michelle Smith, LMHC, MS, tells Bustle.
Then go give it a try. Therapy may not help you immediately learn some of the things listed below, but it can certainly steer you in the right direction.