7 Things Nobody Tells You About Antidepressants — But Should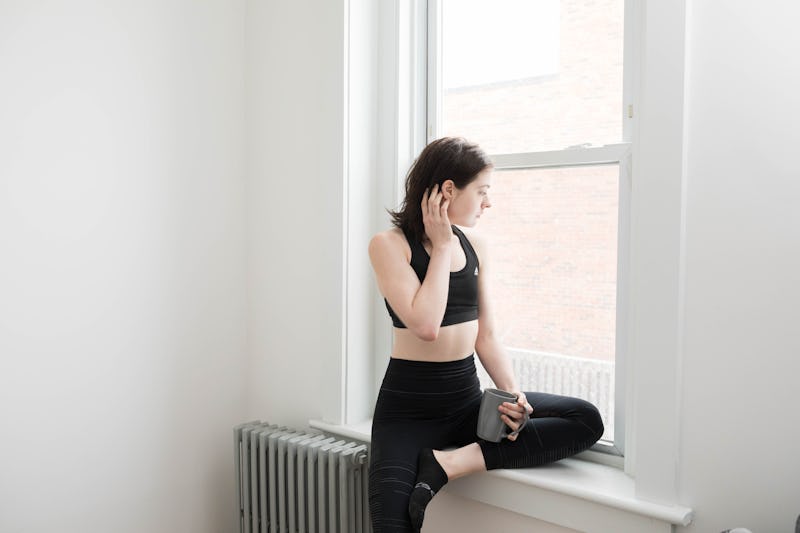 Ashley Batz for Bustle
I was 17 when a psychiatrist first put me on the antidepressant Prozac, which was actually being used to treat anxiety in my case. Prozac is a serotonin reuptake inhibitor (SSRI), which means it keeps the feel-good neurotransmitter serotonin around longer in your brain, theoretically leaving you happier. It did help alleviate some of my anxiety and constant irritability, but it also had a few side effects nobody told me about.
The first I noticed was that I suddenly found it much harder to orgasm, which was a bummer just as I was starting to explore my sexuality. Nobody told me this was a side effect of SSRIs, so I didn't know what was going on and wondered if there was something wrong with my body. The other main thing I noticed was that I was sleeping 10 hours a day and still in a mental fog. Again, I didn't connect the dots. I'd heard about college students' erratic sleep habits and assumed my own were somewhere within the normal range. It wasn't until I went off antidepressants that I realized how much they'd compromised my quality of life.
To avoid walking into it blindly like I did, it's important to know what the effects of antidepressants are, both positive and negative, before taking them and get proper care from a mental health professional. "Most antidepressants are prescribed by primary care MDs who don't have the training to deal with poor response or side effects," psychiatrist Soroya Bacchus, M.D. tells Bustle. "If your primary doctor started a medication and it's not working, see a psychiatrist."
It also helps to learn some of the facts. Toward that end, here are some things you may not have known about antidepressants, according to experts.