7 Things It's Actually OK To Argue About With Your Partner In Front Of Other People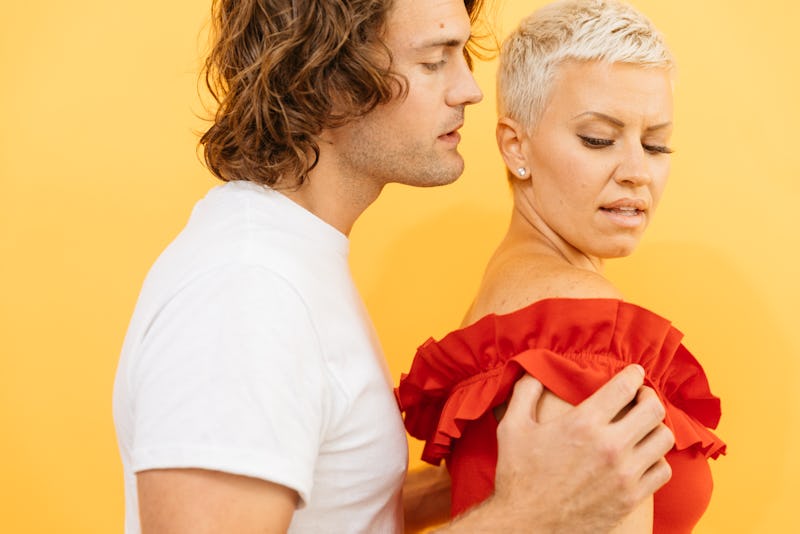 Ashley Batz/Bustle
One timeless relationship "rule" that never seems to get old is to never argue with your partner in public. It's best to wait until you're alone together in private before hashing out your issues. It really isn't bad advice. But are there any exceptions to that rule? According to relationship experts, there are some things you can argue about in front of other people. You just need to be mindful about how you do it.
"It's typically recommended that fights stay within a couple because it's not wise to air your dirty laundry," Katie Ziskind, LMFT, holistic marriage and family therapist, tells Bustle.
Even if you personally don't do it with your partner, you may have seen it before. One small remark can be taken the wrong way and then a fight happens. "When couples argue, it can quickly get vicious and hurtful," Ziskind says.
But as licensed graduate marriage and family therapist, Jordan Madison, LGMFT, tells Bustle, "Most people would probably say you shouldn't have any arguments in public, but that is not very realistic in my opinion, especially around close family and friends."
So here are some things that are OK to argue about in public, according to experts.