10 Disagreements That Aren't Dealbreakers In Relationships, According To Couples Therapists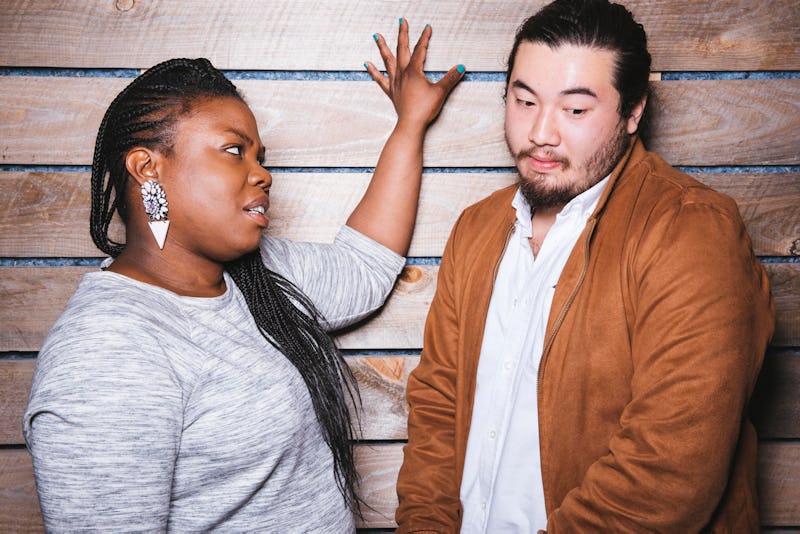 BDG Media, Inc.
Disagreeing with a partner can feel really daunting, but every couple has their arguments. And even some things that feel like they could be the kiss of death are actually totally common (and even healthy), according to couples counselors and other relationship experts. Many common relationship problems can turn into positives in the long-term, if you just learn how to deal with them.
Relationship experts are quick to note that the future of the relationship can be judged by how the couple handles arguments, not the arguments themselves. "Research by the Gottman Institute indicates that couples that stay together and happy do not ever resolve two thirds of their conflicts," Nicole Richardson, Licensed Professional Counselor and Licensed Marriage and Family Therapist, tells Bustle. "[This] tells us that the solution is not resolution but how we work together and how we listen to each other while we work through conflict." The data shows that even the argument you've been repeating for years can, in the big picture, be a mundane part of a happy life.
"It's unrealistic to expect both partners to see eye-to-eye on everything," David Bennett, certified counselor and relationship expert, tells Bustle. "However, if both people can resolve disagreement in a way that is honest, kind, and based on compromise ... the relationship will succeed." And for certain types of disagreements, like the ones below, being able to communicate about them openly can actually be an indication that your relationship is getting stronger.
Here are 10 disagreements that couples counselors say don't have to lead to divorce.