7 Surprising Everyday Things That Can Trigger Anxiety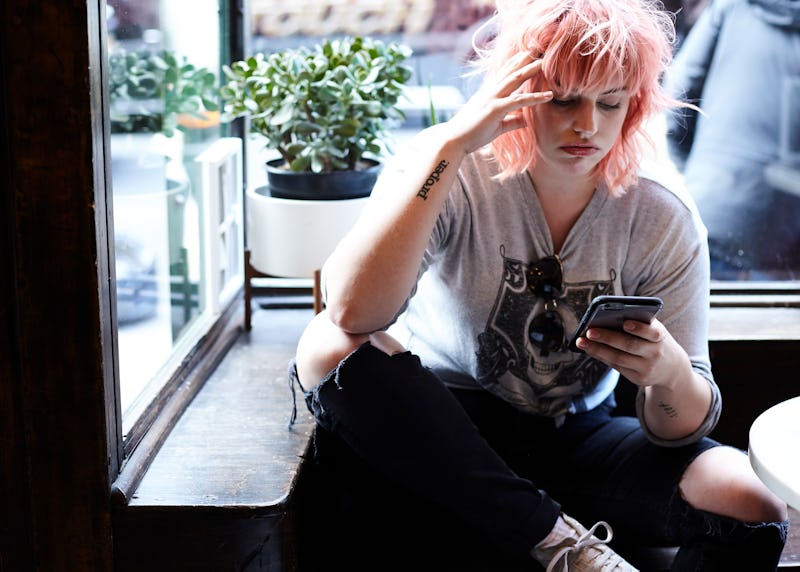 Hannah Burton/Bustle
Most of us get anxious when we think about things related to our future — we know that work, our family, or finding a lifelong partner can stress us out. But there are plenty of other more unsuspecting factors that can influence our mental health as well, and there are a number of everyday things that can cause anxiety you may not know about. Sometimes it's thoughts or life events that make us anxious; other times it's our little, everyday habits.
"Some of our own behaviors and things in our environment can all stimulate anxiety," therapist Laurel Steinberg, PhD, tells Bustle. "However by avoiding some of them we can make meaningful strides towards feeling as good as possible."
If you suffer from anxiety, you're not alone. Anxiety disorders are the most common mental illness in the U.S., affecting 40 million adults in the United States age 18 and older, according to the Anxiety and Depression Association of America (ADAA).
Everyone's anxiety levels vary and can be caused for different reasons, but there are common triggers that can affect us all — some of which we may not even realize. To help alleviate any anxiety you may have, experts say to minimize these surprising everyday habits as much as possible.