9 Surprising Facts About Anxiety Triggers That Psychiatrists Want You To Know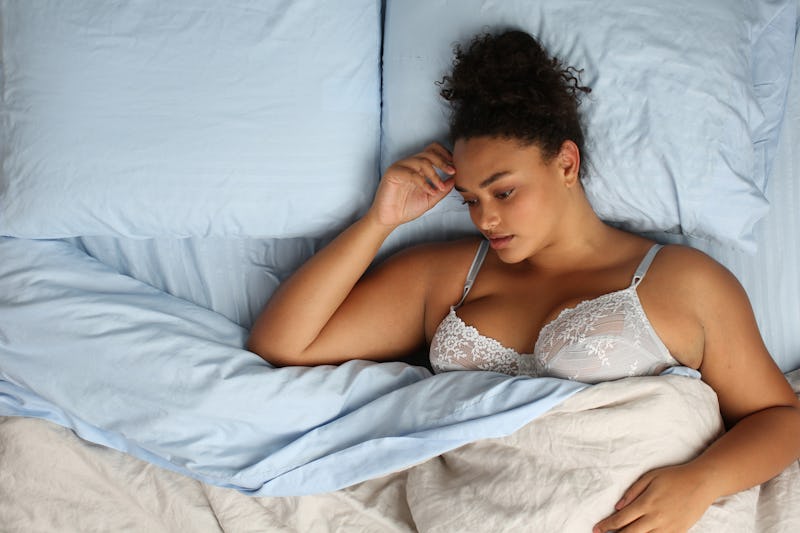 Ashley Batz/Bustle
Although some may not understand what constitutes a "trigger," it's a thing more people experience than you might expect. And while common anxiety triggers can include anything from public speaking to work stress, they all share a set of principles that psychiatrists want you to understand.
"A trigger is anything that can lead to an anxiety reaction," clinical social worker Sharon Yaecker Roesser, LMSW, MS, tells Bustle. "It can be external, like seeing a particular person or having to visit a specific place. Or, it can be completely internal and feel like it has nothing to do what is going on around someone." Nevertheless, whether the thing that makes you feel anxious is inside your head or related to your surroundings, it's entirely possible to overcome.
"I want people to know that once you know a specific anxiety trigger, although you may never make peace with that particular thing or learn to like it, you can learn to be better prepared to deal with the trigger so it has less of an impact on you." Prakash Masand M.D., a psychiatrist and the founder of the Centers of Psychiatric Excellence, tells Bustle. This means that you may never actually enjoy public speaking, but you will — perhaps — be able to deal with it some day.
"Trigger" is a broad term, and anxiety is an umbrella of a variety of feelings and diagnoses, but there are some common factors. Here are nine surprising facts about anxiety triggers that psychiatrists want you to know.