7 Things That Will Definitely Happen During Your First Job & How To Deal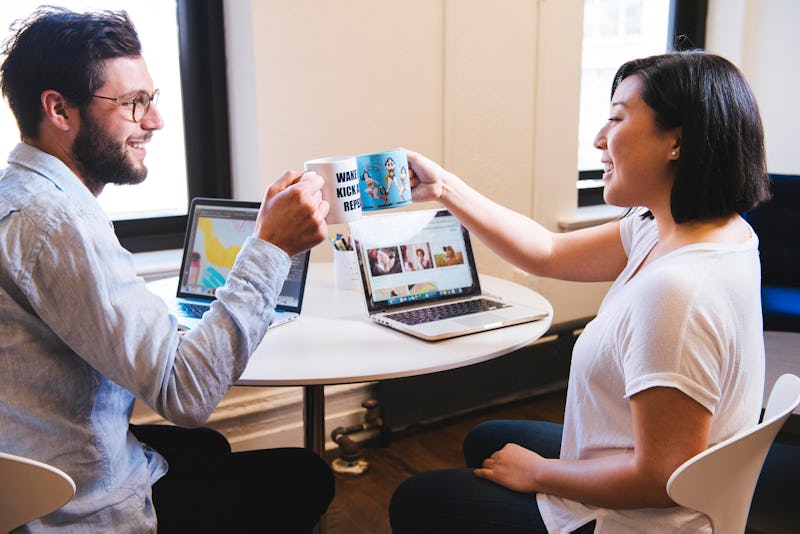 BDG Media, Inc.
Starting your first job can be an incredibly daunting experience. In fact, every new job you start will probably have a learning curve — but starting your first job particularly involves an adjustment period. You may feel like everyone else knows what they're doing and you don't want to ask too many questions or make a fuss. But the thing is, you will probably mess up at some point — and that's OK. The one thing to remember about your first job is that it's totally normal to take a while to find your feet.
"The first year of work is a learning experience," Janet Lamwatthananon, a career advice expert at ZipRecruiter, tells Bustle. And learning experiences can be uncomfortable. Whether you start your first job when you're 13 or 23, there are going to be some real growing pains. You may feel like a fish out of water or that you can't do anything right for a while but, if it's a good job and a good work environment, you'll get there eventually. So give yourself a little room to grow. As long as you're doing your best and asking for help when you need it, it will be OK in the end — because the learning experience (and that first paycheck!) will make it so worth it.
So here's what will happen in your first job — and how to deal with it.