7 Signs You're Not Getting The Respect You Deserve At Work, According To Experts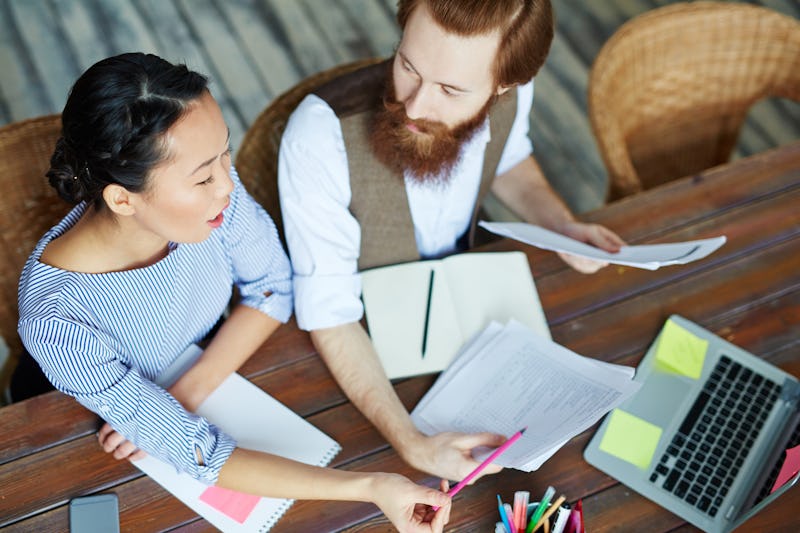 pressmaster/Fotolia
It's no secret that many women are undervalued in the workplace. But since we don't always know what we're entitled to, many of us settle for less than what we deserve at work. We accept lower pay than the men we work with, bite our tongues when our bosses talk down to us, and brush off our coworkers' sexist jokes because we feel lucky to have a job at all. We should never have to put up with disrespectful treatment, though. Once a line is crossed, it's time to either say something or get out of there.
If someone at work is making you uncomfortable, there are ways to address it while minimizing the chances that they'll retaliate. "Believe in the best of the person across the table from you, assume that they are good people, give them what I call MRI (most respectful interpretation), instruct them in a non-confrontational way, crack a joke about it to ease the tension, and if they continue to act in a poor way, go to your supervisor or HR," Sallie Krawcheck, co-founder of Ellevest, tells Bustle.
If you don't feel comfortable saying anything, that's OK, too. The important thing is not to internalize other people's mistreatment of you. And the first step toward making sure you don't is to know you deserve better. On that note, here are some signs you're not getting the respect you deserve in the workplace.