7 Things To Think About Now As Your Parents Get Older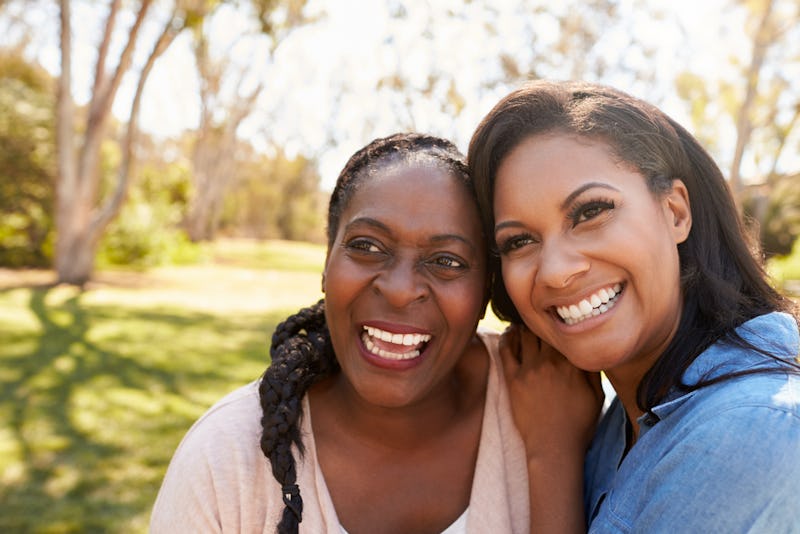 Monkey Business Images/Shutterstock
Even though you know your parents will get older, that doesn't necessarily mean you'll be able to to imagine what it'll be like, or fully predict what might happen. And that's OK. But there are a few things you can consider now, in order to make it easier on yourself — and your parents.
For example, you may want to chat with them about things like money, healthcare, and where they see themselves living. After all, "it can be very tough to watch your parents age," therapist Gary Brown, PhD, LMFT, tells Bustle, so you'll want to plan ahead to make sure they're happy and comfortable.
You might also want to think about your relationship and if there's anything you've always wanted to say. While not every parent-child connection is worth maintaining, now may be a good time to reach out and address anything you've been keeping on the back-burner. You never know, after all, what type of a direction your relationship may take once it's all out in the open.
Of course, it may not be fun to talk about these things, or to think about your parents as any older than they are right now. But it doesn't mean aging has to be a negative experience. And you definitely don't need to be blindsided by certain events.
With that in mind, read on below for some things to consider, as well as ways to make it all easier on you and your parents, according to experts.