7 Travel Mistakes You're Making, According To Experts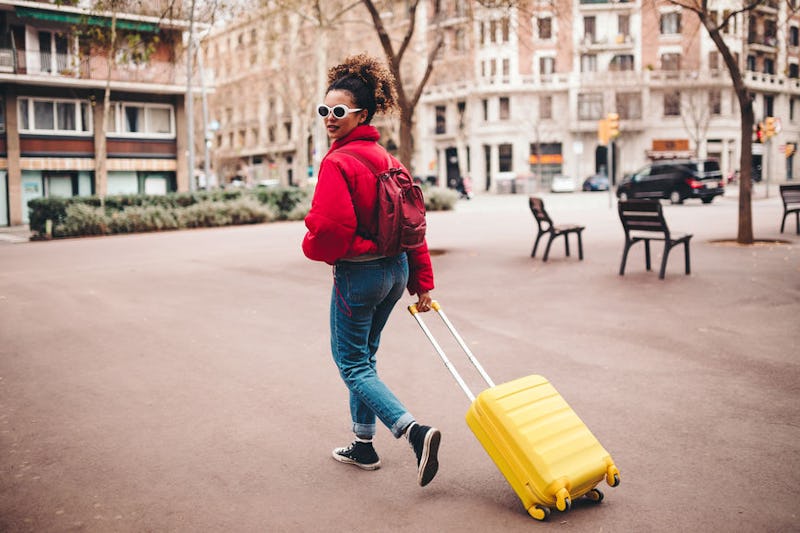 Lucas Ottone/Stocksy
Travel can be eye-opening and life-changing. It can also be stressful. No matter how worldly or prepared you are, things are bound to go wrong. But if you learn about the traps people fall into when they travel, you may become a smarter traveler yourself.
"It's perfectly normal to be anxious before any trip you go on," Hostelworld's head of product and design and travel expert Breffni Horgan tells Bustle. "You are, after all, traveling into unfamiliar territory. But that's part of all the excitement and one of the reasons why I want to encourage women to embrace not just traveling, but traveling alone. ... Everyone tells you that traveling will make you more confident, that you'll find yourself, that you'll be creatively inspired. That's all true."
There are also a lot of ways travel can go wrong, though. Looking out for your safety is paramount when you're in a foreign country, especially if you're alone. It's also important to plan ahead for mishaps like running late, forgetting or losing possessions, and signing up for activities you don't end up enjoying. Here are some mistakes people make when they travel — and some tips on avoiding them so you can enjoy your excursions to their fullest.