7 Types Of Arguments That Prove You're With The Right Person, Even If You Have Second Thoughts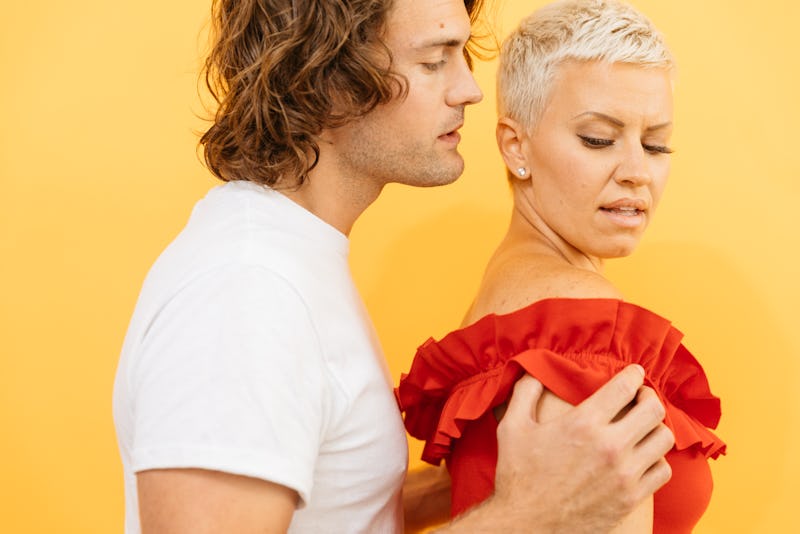 Ashley Batz/Bustle
Regardless of how healthy your relationship is, you'll likely still fall into periods of conflict. How you and your partner handle these disagreements, however, and what you disagree on in particular, says a lot about your relationship. And there are certain types of arguments in a relationship that are a major indicator that you're with the right person, even if you aren't quite sure yet.
Experts are used to concerns about arguments, and are there to help you parse out what your conflicts mean for the bigger picture. "Having an argument doesn't mean a relationship isn't solid or healthy or that it won't last a long time," Kayla Lords, writer and sexpert for JackandJillAdult.com, tells Bustle. "It's about how that argument is made and how it gets resolved that matters most [...] compromising where you can, and deciding what's most important: finding common ground, or winning an argument." You may not be able to solve every conflict, but you will be able to grow in the relationship by expressing your feelings and listening to one another.
"Strong couples will make room to hear their love's concerns and fantasies," Melissa Kester, licensed marriage and family therapist and director and founder of Madison Marriage & Family Therapy, PC, tells Bustle. "They will not detach [from] or dismiss their partner, but focus on giving empathy and compassion." So even if you aren't quite sure whether you're with the right person, arguing in certain ways about certain topics can be an indicator that you two are meant to be together.
Here are seven types of arguments that might prove you're with the right person, even if you're having second thoughts.