7 Unexpected Habits At Work & In Your Personal Life You Didn't Realize Were Caused By Anxiety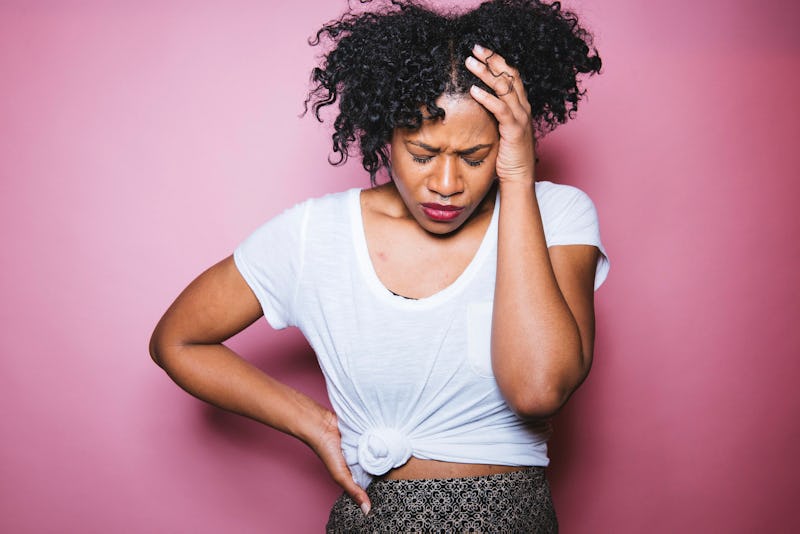 BDG Media, Inc.
When it comes to signs of anxiety, some of them are much harder to see than others. In fact, a lot of manifestations of anxiety, in your private life or professional one, don't look like anxiety at all.
"Anxiety in your love life can often be as undetected as air," Dr. LeslieBeth (LB) Wish, LCSW, tells Bustle. "It often surrounds you when you are about to break up or make a change in your love pattern." But it's not just your personal life that can be affected by anxiety without even realizing it. "Anxiety at work can also seep invisibly into your life," she says.
Struggling with anxiety is really common and is absolutely nothing to be ashamed about. Ranging from bouts of day-to-day anxiety to an anxiety disorder, so many people have their lives affected — or even controlled by — their anxiety. But one of the ways to understand if your behaviors are being influenced by anxiety or not is to understand the different ways it can look. And a lot of times, it can come out in the habits that you wouldn't necessarily attribute to being anxious.
So here are some unexpected habits that experts say you should look out for. And it's important to remember that some people may do the following with no relation to anxiety whatsoever. But if these sound a lot like you, and you think anxiety is at play, it may be time to consider talking to a professional .