7 Ways To Have Great Sex When Your Partner Doesn't Have An Erection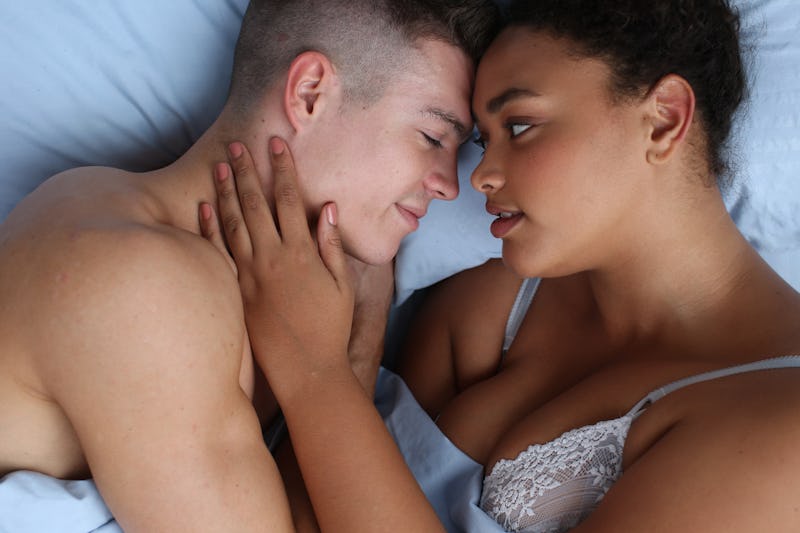 Ashley Batz for Bustle
Too often, sex is viewed as almost synonymous with an erection. It's assumed to begin when a penis becomes hard enough to penetrate a partner and end when it becomes soft again. But, of course, that's not how things actually work. Penises cannot get or stay hard on demand, and even when they can't, sex can still be great.
People "often get insulted or feel like the man doesn't desire them if he doesn't have an erection or ejaculate," Pamela Madsen, sex educator and founder of Back to the Body Sensuous Retreats, tells Bustle. "The number one myth is that if a man doesn't have a hard-on, he's not feeling desire." Along with partners taking it personally, penis-owners themselves sometimes feel as if a lack of erection indicates a lack of virility or desirability, when in reality, it happens to everyone at some point.
Another myth is that someone with a penis needs to have an erection to enjoy sex, or that their partner needs them to be erect to enjoy sex themselves. In reality, both parties can experience pleasure no matter what state the penis is in.
Here are some ways to have great sex that do not depend on anyone's penis being hard.