7 Ways To Know If You're Ready To Live Alone For The First Time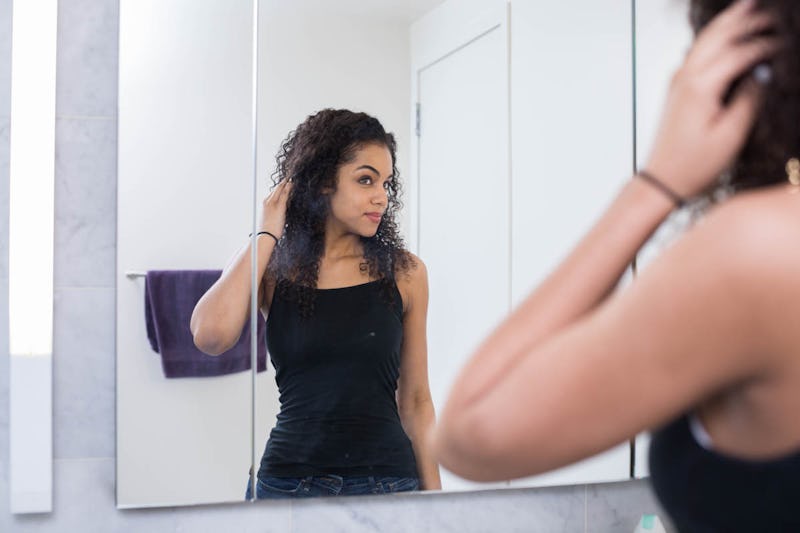 Ashley Batz for Bustle
Living alone, as amazing as it is, isn't without its downsides. Especially if you're so accustomed to coming home to a space that you share with someone else. At first, the change can be difficult. You're entirely responsible for yourself, your bills, and, yes, it's awesome that your roommate will stop eating all your peanut butter and not replacing it, but you might find you kind of miss someone eating all your peanut butter. There's definitely an adjustment period that comes with living alone — but once you do start living by yourself you may never look back.
But according to a 2017 study by the Pew Research Center, more Americans than ever before are living alone. The number of people choosing to live solo jumped from 39 percent in 2007 to 42 percent in 2017. And the majority of those who are living alone are millennials.
"If you're living alone for the first time, whether you're moving out of mom and dad's, saying no more to housemates, or getting out of a relationship and having a bed to yourself after all these years, you have to know yourself and see it as a choice, despite the ups and downs," Joanna Townsend, a life coach and psychotherapist for Blush Online Life Coaching, tells Bustle.
So are you ready to make the big move? Here are seven ways to know you're ready to live alone for the very first time.